April is Sikh Heritage Month, and CHASI is observing the occasion every Tuesday!
Part 1:
First, we're highlighting and acknowledging the incredible charitable work our local Sikh community performs.
"Pillows for evacuees in Abbotsford, pizza for dozens of truck drivers stuck in Kamloops, homemade meals choppered in to hundreds who have been sleeping in their cars in Hope. Those are some of the ways Khalsa Aid Canada has mobilized volunteers in B.C. in the wake of disastrous flooding." — Sikh relief organization offers aid across flood-ravaged B.C.
"We have helped save over 165,000 lives over the past two decades through national blood donation events. Sikh Nation has also become Canadian Blood Services' largest contributor to the pledge-based Partners for Life program." — Blood Donation by Sikh Nation
Part 2:
This Sikh Heritage Month, we encourage you to attend the many great events/exhibitions in our community!
Part 3:
Every April millions of Sikhs come together to celebrate Vaisakhi. Our research assistant, Imran Tatla, attended the Surrey Vaisakhi Parade (April 22nd, 2023), and provided insightful pictures of the celebration.
If you want to learn more about the importance of Vaisakhi to the Sikh Community, check out this explanation on
Basics of Sikhi
.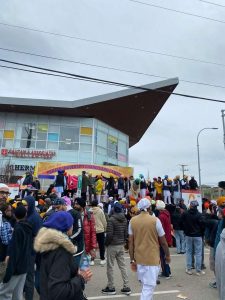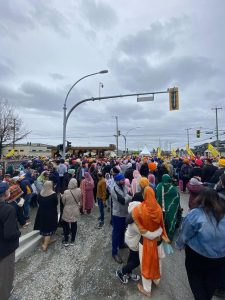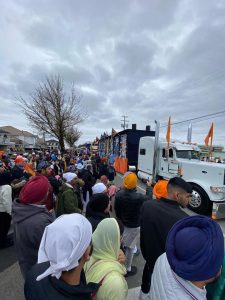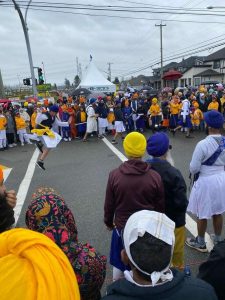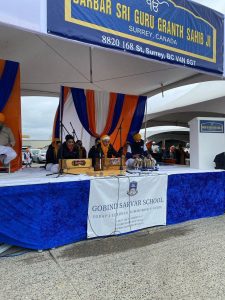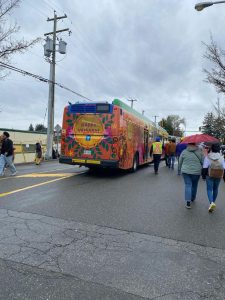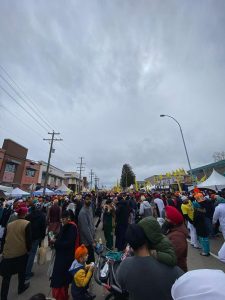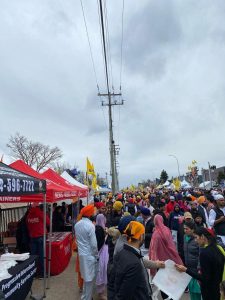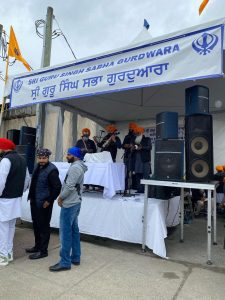 Part 4:
To close out Sikh Heritage Month, CHASI Research Assistant Imran Tatla took a moment to teach us about Langar, and our illustrator Sharon Strauss created a beautiful illustration to represent this important part of Sikh culture.