In light of this weekend's news that the Taliban has overthrown the government of Afghanistan, CHASI joins the call for the international community to act with immediacy and urgency to ensure the significant gains the Afghan people have made in recent years are not lost.
Canada has committed to resettling 20,000 Afghans, and pledged to "introduce a special program to focus on particularly vulnerable groups that are already welcomed to Canada through existing resettlement streams, including women leaders, human rights defenders, journalists, persecuted religious minorities, LGBTI individuals, and family members of previously resettled interpreters." In the announcement, Minister of Foreign Affairs Marc Garneau said "we owe them a debt of gratitude and we will continue our efforts to bring them to safety."
In a previous promise of support from 2020, Minister of International Development Karina Gould said that "human rights, the rights of women and girls, democracy, the rule of law—these are values that are as cherished by Afghans as they are by Canadians. We cannot allow those values to be eroded. While Canada remains deeply committed to Afghanistan, we are equally committed to working with its elected government, Afghans and the international community to ensure that gains are not lost."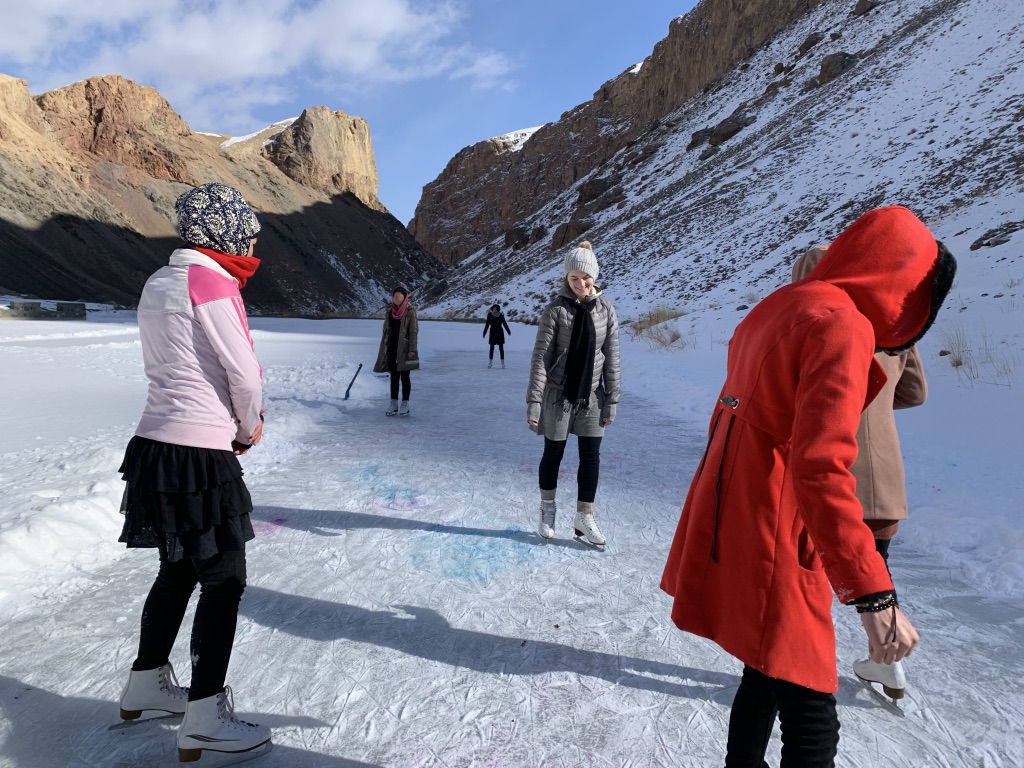 CHASI researcher Chelsea Novakowski has volunteered in Afghanistan with Free to Run, where her work included teaching ice skating to young women. Reacting to the horrifying news out of Afghanistan, Chelsea shared research which showed that during Taliban rule from 1996 to 2001, Afghanistan was one of the few countries in the world to "significantly regress in human development indicators." During that time, many people in Afghanistan lived in abject poverty with severe mental health issues, and despite Taliban rule, over 90% of Afghans supported rights for women and did see them as conflicting with Islam. Given the history and behaviour of the Taliban in the past, women and girls have particular reason to fear for their present rights being lost.
In a post on Instagram, Chelsea writes:
Just a month ago, I was recruiting women to speak with me about how sports participation has changed their lives. The women spoke happily about how being active and outside not only changed their physical and mental health, but drove them to achieve academically, participate in meaningful work, and take care of themselves, their families, and their communities.
Within ONE MONTH all of this changed, and their freedom and human rights are at the highest stakes. When speaking of the fear women are living under, one participant told me without freedom, women "are not living, we are just alive."
Here are two things we can do today:
We can support organizations that are working for women like Free to Run.
We can send an email to our MPs, condemning the Taliban and urging our government to act.
I won't give up hope for the women of Afghanistan.