Content warning: suicide
June may be coming to an end, but CHASI is proud to celebrate Pride year-round. This year, Canada marks an exciting milestone, reaching one million members of the LGBTQ2+ community!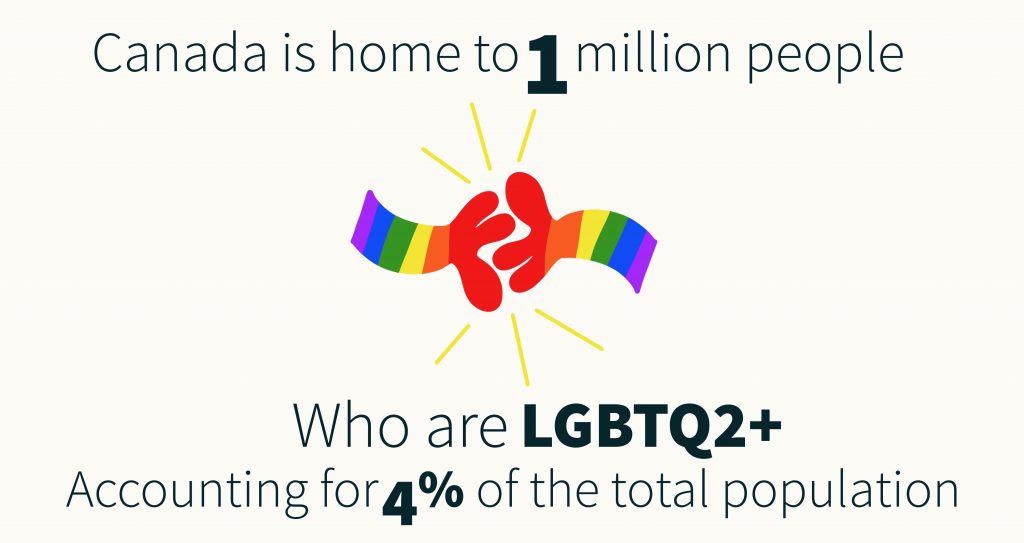 Canada still has a long way to go, however. Statistics Canada has also shared information on the discrimination and challenges that the LGBTQ2+ community faces:
CHASI will continue to listen to, support, and conduct research to improve the social, mental, emotional, physical, and economic health of our colleagues, our friends, and our communities. What action will you take?
This illustration by Celina Koops is part of CHASI's ongoing series acknowledging some of the significant annual observances that align with our core values. To learn more and see the other illustrations in this series, please visit our observances page.