In addition to our core team and faculty associates, CHASI's work is aided by a number of student interns and research assistants.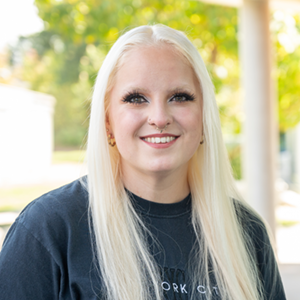 Research assistant: Alexa Murray-Schlitt

Alexa is a third-year student at UFV pursuing a degree in sociology with a minor in anthropology. She started at CHASI as a research assistant in summer 2021 and has enjoyed putting her studies into practice while getting to meet and work with like-minded people for a meaningful cause. When she's not studying or researching, Alexa spends her time listening to music, creating art, reading, and basking outside in nature.
---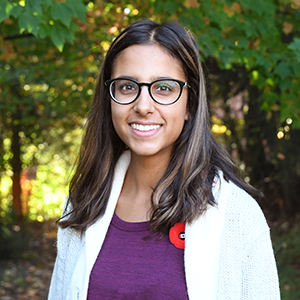 Research assistant: Gina Dhinsa

Gina recently graduated from UFV with a Bachelor of Arts in Global Development Studies and a minor in Economics. Gina has been volunteering for the UFV Student Refugee Program for the past three years and is passionate about supporting those impacted by the refugee crisis. She has also worked for her Member of Parliament and hopes to one day work for Global Affairs Canada.
---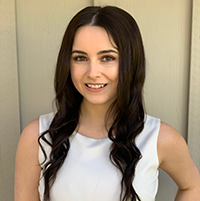 Research assistant: Michelle Grafton
Michelle is a third-year student at UFV working towards a degree in sociology with a social research concentration as well as an extended minor in psychology. She currently works as a research assistant on a qualitative study exploring the education of paramedics and as a Supported Learning Groups leader for an introductory sociology course.
Michelle is extremely excited to be joining the team at CHASI and looks forward to the opportunity to put what she's learned at university into practice!
Michelle recently presented her work, alongside CHASI faculty associate Dr. Michael Corman, at the Pacific Sociological Association conference. Watch the video here.
---
Research Assistant: Ekaterina Marenkov
Ekat is pursuing double majors in sociology and philosophy at UFV, alongside a minor in English. Ekat's intellectual interests include (but are not limited to): phenomenology, critical theory, and feminist theory. She became an RA at The CHASI HUB this past autumn and deeply cherishes her time working on meaningful projects for the community.
In her spare time Ekat enjoys working with children and is a volunteer with Thinking Playground philosophy camps for children, held at UFV each summer. When she's not studying or researching, you can find Ekat in the mountains either hiking, mountain biking, or skiing.
---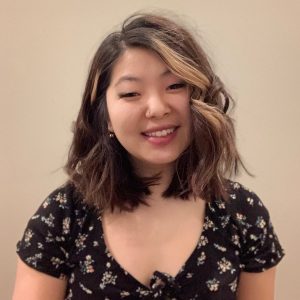 Research Assistant: Vicki Lin
Vicki is currently completing her final year of a Bachelor of Arts in Criminal Justice with a minor in Sociology at UFV. In addition to her work in the Hub, she is also an ophthalmic technician at Fraser Valley Cataract & Laser.
Her current project with CHASI includes creating a national directory database of universities, colleges, and friendship centres with the objective of catalogue employment and skills development opportunities for Indigenous Communities. This project is in association with the Aboriginal Firefighters Association of Canada (AFAC) through the National Indigenous Fire Safety Council (NIFSC) Project. Vicki looks forward in continuing her work with CHASI and the community.
---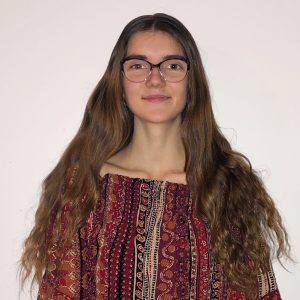 Research Assistant: Chloe Raible
Chloe is a second-year UFV student, working towards a Bachelor's Degree in Social Work. She began working as a research assistant at the CHASI Hub in October 2020. Chloe describes CHASI as "an amazing team to be a part of" because it is offers a space to meet, learn from, and work alongside many intelligent and inspiring students, graduates, and professors from various backgrounds and disciplines. In addition, Chloe enjoys the opportunities the Hub offers to apply the materials and skills that she is learning in her classes. In her spare time, Chloe enjoys getting outside through activities like running, hiking, and snowboarding, or relaxing by reading, journaling, and painting.
---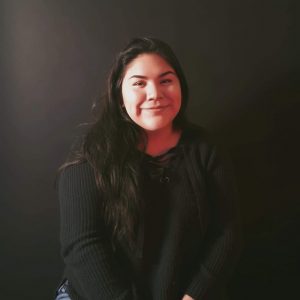 Graphic Design Intern: Celina Koops
Celina is a proud Indigenous designer and illustrator. She is a UFV Bachelor of Fine Arts student majoring in the Graphic and Digital Design program. She creates eclectic and thoughtful designs inspired by many genres, with illustrations reflecting how enthusiastic and wild she aspires to be. Celina has a passion to collaborate with like-minded people and values relationships. In her free time, Celina enjoys drawing, dancing to music, hiking, and petting dogs.
You can see Celina's work on Instagram at @celinamedia
---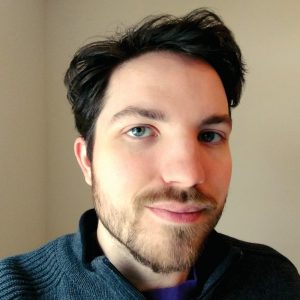 Social Media and Web Communications Intern: Jeff Mijo-Burch
Jeff has been a member of the UFV community since 2016. As a student of Media and Communications Studies and Media Arts, his work focuses on representations of race and gender in popular culture and its role in constructing masculinity. During his studies, Jeff has also been a longtime part of The Cascade, working on UFV's autonomous student newspaper as a writer, editor, digital media manager and more.
Equity and empathy are Jeff's driving values, and he brings them into his academic and professional practices. He strives to use his voice and abilities to amplify the critical work of experts fighting for social change.
In his personal life, Jeff enjoys writing novels, editing videos, and relaxing with video/board games or Dungeons & Dragons.
---
Former Research Assistants/Interns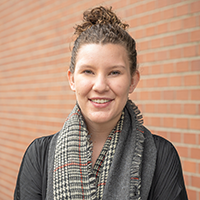 Admin Assistant: Kim Swanepoel
Kim Swanepoel is joining CHASI as a practicum student from the Applied Business Technology program at UFV.
Kim has a background in trauma informed care, with experience as a youth support worker and later as an administrator. She enjoys organization, data analytics, and office and data management. Kim is currently involved in social media marketing, and enjoys expressing her creative side through content design. Kim loves the outdoors, and in her downtime likes to snowboard and hike.
She is looking forward to utilizing her skills while at CHASI and will be demonstrating those organization skills while she updates the ever-growing project list.
---
Research Assistant: Klara Goettke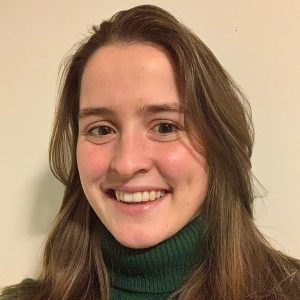 CHASI research assistant Klara is a graduate from Bishop's University with a triple major in Biochemistry, Pre-Medicine, and Biology (concentration in health science). Her current project with CHASI utilizes British Columbia Centre for Disease Control (BC CDC) data to create a health and demographic database for use in identifying and addressing health issues in local communities.
Klara's interests include medicine, outdoor recreation, and music. She enjoys using her knowledge of biology and passion for medicine to partner with local communities and encourage positive health outcomes.
---