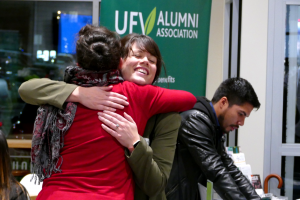 On Thursday November 29th, 2018 the School of Business and the UFV Alumni Association partnered with the Silver Hills Bakery, to host an Alumni networking event at The Sprouted Oven. This innovative, healthy living retail experience and café served as a fantastic venue for this bi-annual event.
The event featured presentations by Director of Finance, and UFV Business Alumni, Depak Parmar, and a keynote presentation by Silver Hills Bakery President, Stan Smith. UFV Business Alumni attending the event heard how Silver Hills Bakery was founded based on the principles of healthy eating and quality plant-based ingredients and how The Sprouted Oven appeals to a more health conscious consumer looking for transparency about the ingredients that go into their food.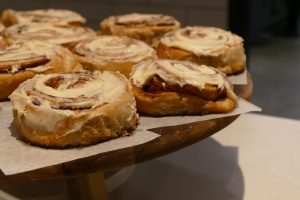 The Director of the School of Business, Dr. Frank Ulbrich, spoke to the quality of the BBA program and the success of its graduates as evidenced by the recent EPAS accreditation the School has received and by the examples set by distinguished alumni in the community. The School of Business looks forward to the opportunity to continue building relationships with Business Alumni and with the Fraser Valley community.