Welcome back! Here's some news from summer months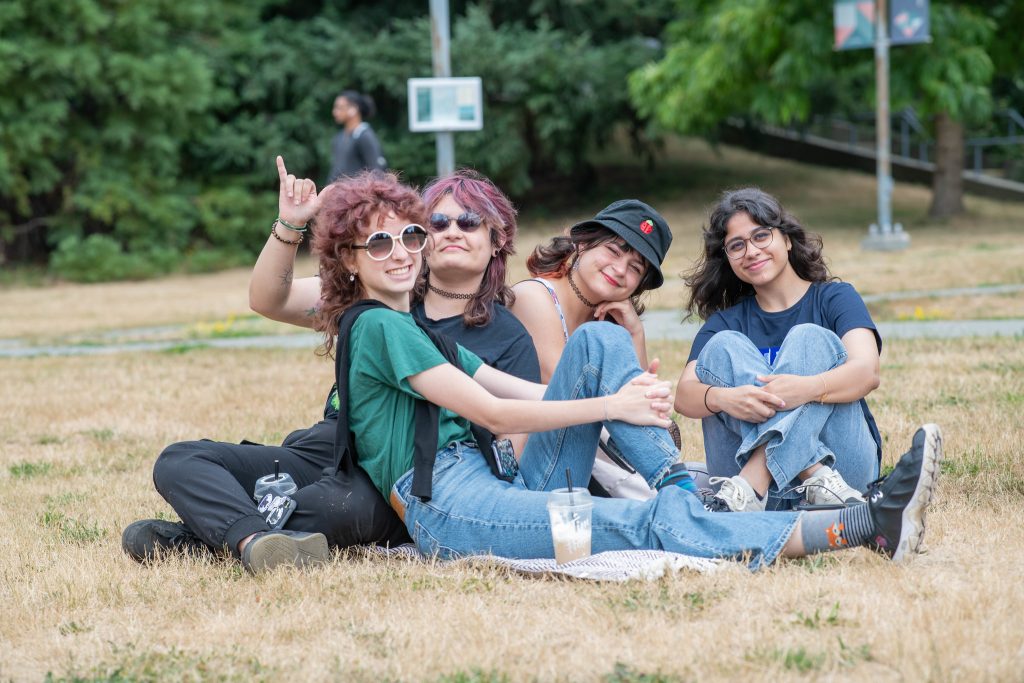 Welcome back to campus! As we gear up for a busy fall semester, here's a look at some news and changes that happened over the summer months.
UFV welcomed three new deans: Dr. Lara Duke, Dean of Health Sciences, Dr. Michael Hitch, Dean of Science; and Dr. Teresa Kisilevich, Dean of Applied and Technical Studies.
UFV's Community Engagement division announced plans for two on-campus celebrations of the launch of St'elt'elawtexw: UFV Community Report, a new signature publication that celebrates the many inspiring collaborations — between students, faculty, staff, volunteers, alumni, and community partners — that personify UFV's mission of engaging learners, transforming lives, building community.
The Chilliwack and Abbotsford launch experiences will feature interactive showcases and speakers highlighting the unique stories behind the special relationship between the university and the communities we serve. Sign up here.
UFV's new Centre for High Pressure Research (CHPR) will open this fall thanks to $530,725 in targeted funding.
The only one of its kind in Canada, the centre will be led by Dr. Jacob Spooner, a UFV assistant professor in chemistry and UFV alumnus, who recently received a $208,557 John R. Evans Leaders Fund grant through the Canada Foundation for Innovation. Those funds were matched through the provincial government's BC Knowledge Development Fund (BCKDF), with an additional $113,611 provided through in-kind donations by equipment suppliers.
UFV's CHPR will aim to better understand how pressure affects chemical and biochemical reactions, creating the opportunity to identify new compounds capable of benefitting a wide range of key sectors.
Provincial Minister of Post-Secondary and Future Skills Selena Robinson and local MLAs Pam Alexis and Kelli Paddon visited the Abbotsford campus in late August.
Business alumnus Keenan Beavis was named to the BC Business 30 Under 30 list, a list that celebrates young leaders who represent BC's future.
Beavis started his marketing business, Longhouse Media, while still a UFV student. Shortly after, he partnered with fellow UFV alumni Austin Mallar. Now the Langley-based digital marketing agency works with private and public sector clients to enhance their online public profile and grow their revenue.
Applied Business Technology alumna Danielle Deschamps (Cert ABT '15), who is also a UFV employee, was chosen as this year's artist for the alumni wine labels.
She finds inspiration in the natural beauty of British Columbia and enjoys sharing her passion with other artists and continues to study watercolour at workshops. The flowers featured in the paintings on this year's labels are white roses and apple blossoms, which she saw on a trip to White Rock.
Since 2005, the Alumni Association has partnered with local wineries for its annual Alumni Wine Program. Proceeds from the program support the UFV Alumni Association's bursary fund to benefit UFV students. This year's wines are both from Chaberton Estate Winery: a 2019 Merlot and a 2022 Pinot Gris. Order yours here.