Condolences and support for the Stó:lō people and all Indigenous communities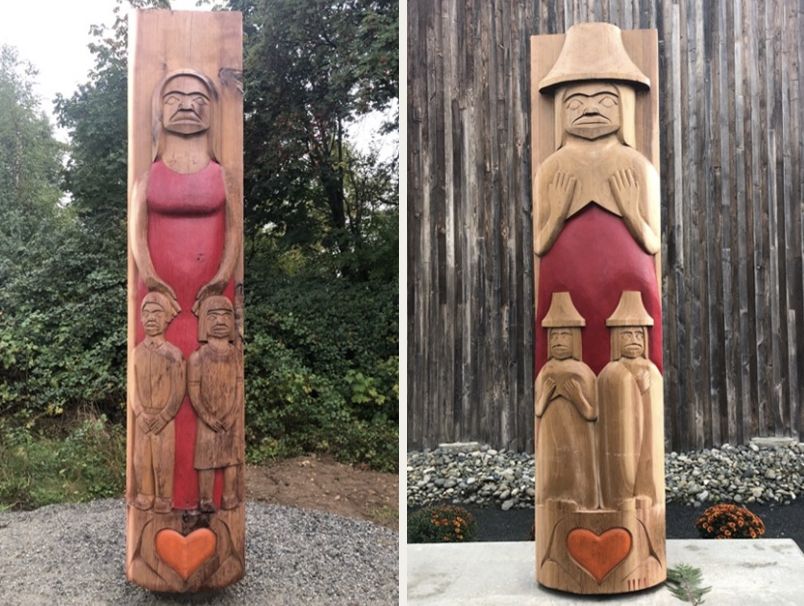 Trigger Warning//past trauma, death, residential school experience//
The following post includes description of the fate of Indigenous children in British Columbia. This content may be disturbing and you may wish to avoid reading further if this will be upsetting.
Access emotional and crisis referral services by calling the 24-hour National Indian Residential Schools Crisis Line: 1-866 925-4419. 
With heavy hearts following today's Stó:lō announcement of the preliminary findings from the Xyólhmet ye Syéwiqwélh (Taking Care of our Children) Project regarding the atrocities committed at the St Mary's Residential School, Coqualeetza Residential School, All Hallows School, and Coqualeetza Indian Hospital, the University of the Fraser Valley offers our deepest sympathies and condolences to all Indigenous people affected by the ongoing multi-generational impact of residential schools and systemic racism in our communities.
Many of the casualties, survivors, knowledge keepers, and victims of intergenerational trauma of these residential schools and institutions were from communities on and across Stó:lō Temexw. These victims will join the growing list of documented children on the National Residential School Memorial Registrar who died as a direct result of attending residential schools across Canada. The University of the Fraser Valley remains steadfast in its commitment towards implementing the calls to action from the Truth and Reconciliation Commission and to fostering an educational system that redresses the genocide committed against Indigenous peoples.
We remind our university community that the work of Reconciliation involves everyone, and that succeeding in delivering on the Truth and Reconciliation Commission's 94 calls to action requires that we act together, moving forward in the spirit of Lets'e ó Sqwálewel (unity).
From now until the National Day of Truth and Reconciliation, we will fly the Every Child Matters flag on our campus and lower all our flags to half-mast in memory of the children who died as a result of attending residential schools.
If you need support, the National Indian Residential School Crisis Line provides emotional and crisis referral services by calling the 24-hour national crisis line: 1-866-925-4419. Additional support is available through the Indian Residential Schools Survivors Society: 1-800-721-0066.
UFV students experiencing distress or having difficulty coping are encouraged to use the wide range of resources available through the UFV Counselling web page and the Student Support Centre.
UFV employees can contact Homewood Health in confidence at 1-800-663-1142 or visit the UFV benefits page for more information on Employee and Family assistance.