Women of Steel: Forging Forward program comes to UFV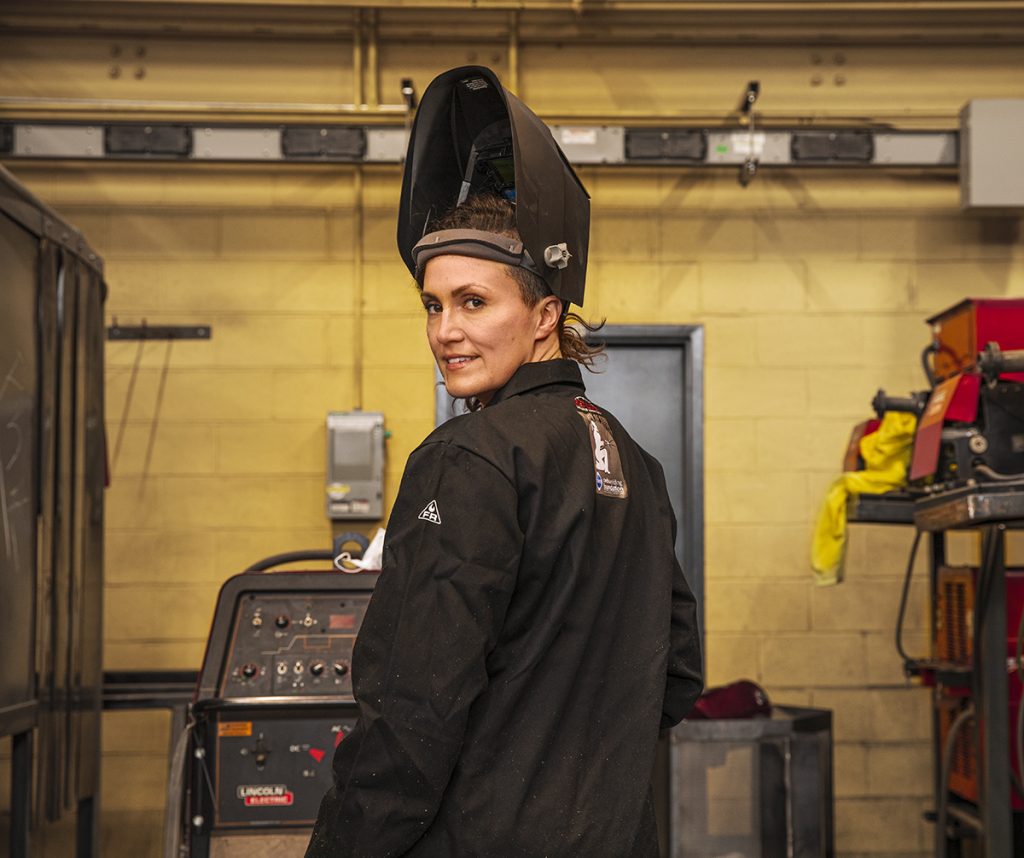 The University of the Fraser Valley (UFV) is excited to announce that they will be one of 14 hosts across Canada for CWB Welding Foundation's initiative: The Women of Steel™: Forging Forward program. The program provides learning opportunities that foster education, personal growth, confidence, and experiential learning for women interested in exploring welding and other welding-related skilled trades careers.
As more skilled tradespeople are looking to retire locally and across the country, the pending gap continues to grow, and opportunities for a career in the industry are countless. Welding, and welding fabrication provide a gateway to skilled trades and other related professions, and offer a well-paying, stable career choice with many options for women.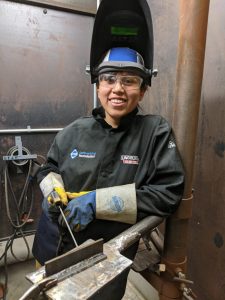 "UFV is extremely pleased to welcome this important and inclusive program onto our Chilliwack campus this summer," says Peter Geller, Dean of UFV's Faculty of Applied and Technical Studies.
"This collaborative partnership with the Canadian Welding Bureau Foundation and BC Centre for Women in Trades exemplifies our mission of engaging learners, transforming lives, and building community."
This pre-employment program includes practical theory, hands-on welding training, and skills development in a safe and supportive environment, with a flexible schedule to balance responsibilities. Short training periods will be used to train the participants in several welding processes, with the ability to obtain multiple CWB welding qualifications in various positions with multiple processes making graduates ready for apprenticeship, post-secondary, and employment.
The program runs 17 weeks (15 weeks of training and two weeks of practicum), from June 5 through Sept 29 between 9 am and 2:30 pm. In-person training will be hosted at UFV's Trades and Technology Centre on the Chilliwack campus, 5579 Tyson Road, Chilliwack.
All women, including those from racialized or marginalized groups such as Indigenous, Black, newcomers, LGBTQ2S, women with disabilities, or with a prolonged detachment from the labour force are encouraged to apply.
The current cohort is full; to learn more or join the waitlist, click here.
About the CWB Welding Foundation
The CWB Welding Foundation is a national registered charity that relies on the support of industry and community organizations to address the welding skilled trade shortage in Canada. Through education-based programs and initiatives, we continue to reduce barriers that affect key groups; elementary, secondary, and post-secondary students and educators, Indigenous People, women, and the underrepresented. We envision a future where all individuals are encouraged and provided the support needed to reach their true potential in a career in welding regardless of identity factors, social and financial status, and lived experiences including gender, age, ethnicity, language, literacy, culture, income, and geographical location.
The Women of Steel™: Forging Forward project is funded in part by the Government of Canada's Women Employment Readiness Pilot Program.
The opinions and interpretations in this publication are those of the author and do not necessarily reflect those of the Government of Canada.
About UFV
The University of the Fraser Valley (UFV) is a fully accredited public university located in one of Canada's fastest growing and most ethnically diverse regions. We're surrounded by spectacular mountains, incredible scenery, and great recreational activities for everyone in every season. Our communities are connected, our housing affordable, and our cities are close to Metro Vancouver, the United States border, and the Abbotsford International Airport.
A teaching university with a focus on excellence, UFV offers 17 bachelor's degrees, three master's degrees, and more than 100 certificate, diploma, and post-degree programs in applied and academic areas. Many of our programs ladder into one another, allowing you to keep your options open by earning a one-year certificate or a two-year diploma on the way to completing a full degree.
Contacts
University of the Fraser Valley
Media Contact: Darren McDonald
Associate Director, Communications
Phone number: 604-302-1266
Email: darren.mcdonald@ufv.ca
CWB Welding Foundation
Media Contact: Sarah Williams
Marketing & Communications Manager
Phone number: (226) 314-2356
Email: sarah.williams@cwbweldingfoundation.org