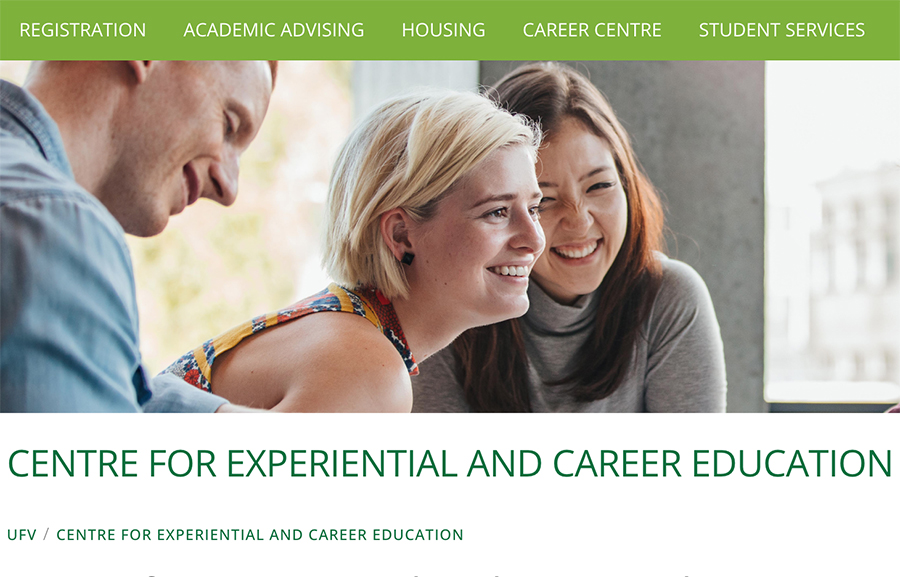 UFV's Centre for Experiential and Career Education (CECE) recently received more than $340,000 through Co-operative Education and Work-Integrated Learning Canada (CEWIL) to support two overarching community engagement projects under the umbrella of work-integrated learning.
The first project — conducted in close collaboration with Tourism Abbotsford and the Abbotsford Downtown Business Association — aims to contribute to the local Accessible Tourism strategy.
The goal is to bring students from different disciplines together with community stakeholders and subject matter experts to assess existing tourist destinations through the lens of accessibility. From there, the group plans to propose sustainable strategies for Abbotsford to reach its full potential as an inclusive travel, recreation, and work destination.
CECE's Experiential Education office is seeking to engage 5-6 courses across the institution in summer 2023, and 7-8 courses in fall 2023 to reach student capacity each semester.
"The CEWIL funding will help promote innovation in experiential learning, highlighting the value of a non-placement WIL in particular, by offering the direct benefits to students while addressing community needs," says CECE experiential education coordinator Larissa Horne.
The second project: 'History in the Making: Celebrating UFV's 50th Anniversary' explores the history and legacy of UFV as a vibrant hub of civil society and serves to cultivate a greater sense of belonging among students. Its multi-disciplinary framework examines the economic, social, and cultural impacts of UFV over time from a unique disciplinary perspective.
The project is conducted in partnership with the Community Engagement, UFV International, and Institutional Research offices, and in collaboration with community partners, including the City of Abbotsford.
CECE is inviting faculty to join a cohort of 7-8 courses this Fall to help celebrate UFV's upcoming anniversary through a variety of creative experiential learning projects whose deliverables are meant to contribute to UFV's marketing strategies for the upcoming milestone.
The funding formula behind both projects allocates the direct stipends for participation to domestic students specifically, as a required prerequisite of the iHUB application process. At the same time, the model delivers a significant and meaningful non-monetary value to international students in the form of shared resources, guest speaker benefits, professional subscriptions for the classes, site visits, and more.
"Being a part of these projects is a strategic move in elevating the real-life application of the work UFV students are doing in the classroom," says CECE director Candace Stewart-Smith.
"Due to the multi-disciplinary nature of these opportunities, I encourage faculty across all disciplines to reach out to discuss ways that your classes can be involved in this important work that has direct, immediate, and lifelong impacts on our on- and off-campus communities."
For more information, and expressions of interest please contact Larissa Horne at larissa.horne@ufv.ca