Smith named new Director of International at UFV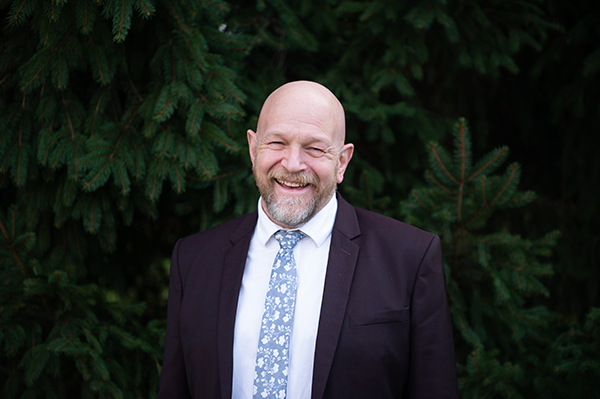 Dr. Daryl Smith has been named the new Director of UFV International.
Smith joined UFV on Nov 15, following more than 15 years with snəw̓eyəɬ leləm̓ Langara College — where he served 10 years as a faculty member in the Biology department, three years in the Teaching and Curriculum Development Centre as Intercultural Initiatives Coordinator, and two years as the Director, Center for Intercultural Engagement. While with Langara, Smith was involved in developing the institution's Internationalization Strategy, and its Student Success Course. He holds a PhD in Microbiology from the University of British Columbia.
"I'm extremely pleased to be joining the impressive team and working environment at UFV International," Smith said.
"I feel it's a great fit  — the Integrated Strategic Plan aligns with my own personal values and goals, there's excellent faculty and student support networks here, and UFV fosters a community-wide commitment to developing a deep and reciprocal relationship with the Stó:lō people."
David McGuire, Associate Vice President of UFV International, said Smith's skills, abilities, and experiences are valuable additions to both the International department and the university as a whole.
"Daryl brings a wealth of experience in promoting the importance of intercultural competencies in the post-secondary landscape and has led the development of an internationalization strategy. His background is particularly relevant as we strive to address elements of the EDI Action Plan and begin work on a new Internationalization Strategy that aligns with UFV Integrated Strategic Plan," McGuire said.
"His work in Collaborative Online Intercultural Learning — Virtual Exchange will aid us in promoting 'international' experiences here at home — for both students and faculty. Daryl was a faculty member here in B.C. when our province saw significant growth in international student enrolments a few years ago and, as a result, has firsthand experience of the opportunities — as well as some of the challenges — that come as a result of this. This perspective makes him an excellent fit within an already great team here in UFV International."