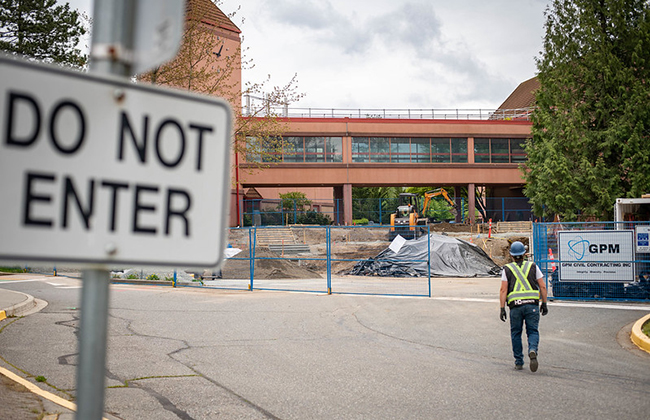 What do I need to know?
On Monday, July 19, buildings A-East, A-West, B, C, and D in Abbotsford will all be completely closed between approximately 8am—4pm.
What do I need to do?
If you are scheduled to work in one of the affected buildings on July 19, connect with your manager to ensure an alternate working environment is arranged. If you expect students to attend these buildings during this time, please inform them of the closure and reschedule appointments.
Why?
The closures are scheduled to facilitate the tie-in of a new water main in conjunction with the renovated entrance between Building A & B. Water will not be available in the buildings during the closure, and only security and facilities staff will have access during this time.
Questions or concerns?
Email: facilitiesservicedesk@ufv.ca.
The UFV Campus Planning and Facilities Management Team apologizes for this inconvenience and appreciates your patience during this important and necessary closure
Sincerely,
Mark Goudsblom
Director, Campus Planning & Facilities Management