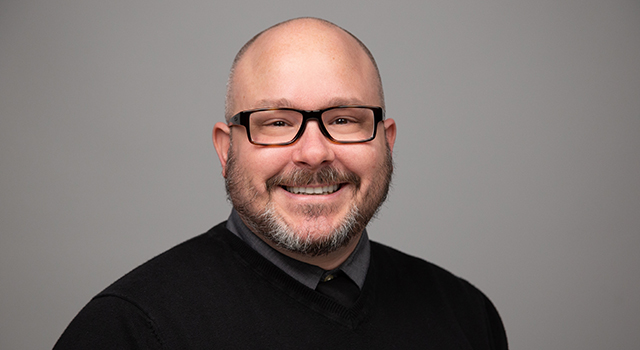 Clearing paths to success, inspiring leadership, blasting bagpipes.
It's all in a day's work for UFV Director of Student Life and Development Kyle Baillie, recipient of UFV's 2020 Inspirational Leadership Award.
His unique position — a mix of frontline student service and institutional strategy — makes him the backbone of student engagement while leading a team he describes as "passionate, talented, heartfelt professionals."
"I'm at my best when I help clear the way for their incredible work," he says.
Together, they've accomplished an impressive list of improvements that not only make university life better for students, but also positions UFV as a top post-secondary safety and service provider. These include establishing UFV's Student Support Centre; greatly expanding New Student Orientation; growing the UFV Lead student leadership initiative; and strengthening sexualized violence prevention programming.
Kyle Baillie acceptance video
"Kyle and his team operate as such a high level largely as a result of his leadership," says Alisa Webb, Vice President, Students.
"Kyle supports students at their most vulnerable moments with deep respect," she adds, pointing to his involvement in helping save two lives over the past 18 months.
"He inspires me every day."
Raised the son of a Surrey firefighter, Baillie leveraged lacrosse skills into a scholarship, earning both his BA (Political Science, History) and MA from New Jersey's Centenary University.
When not wrapping up coursework on his PhD from the University of Kansas, Baillie enjoys time with his wife Ali and their French bulldog Fergus, and fixing old cars — currently a 1962 Mercury Econoline.
And of course, there's those bagpipes Baillie learned to play in honour of his father's retirement nine years ago. They've seen weddings and funerals, but were also squeezed with 1,000 others during the 2015 rededication to 7,000 fallen firefighters at the National Fallen Firefighter Memorial in Colorado Springs.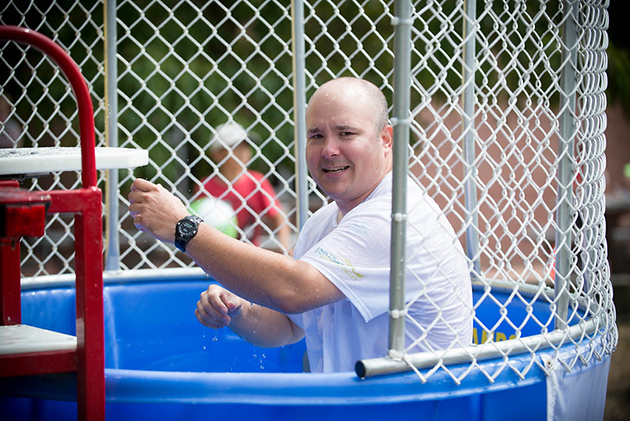 From blowpipes to boardroom meetings, Baillie says everything he does is aimed at helping others.
"I'm encouraged to make our student experience better than it was yesterday, and that's important to me," he says, "I'm lucky to work in a place that aligns with my values while allowing me the freedom to make an impact."
"UFV is a really good place to be."
An even better place thanks to Baillie.