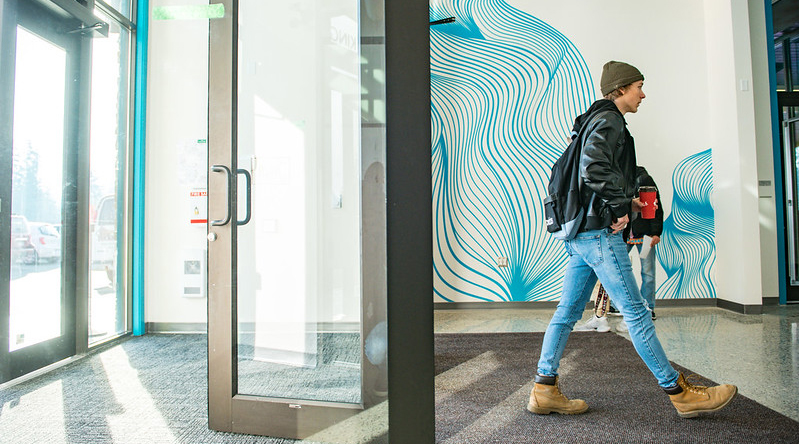 High ceilings, helpful guides, hot chocolate and bright hallways welcomed students, staff and faculty to UFV's newly renovated Building K on Monday, Nov. 4. 
(See video here.)
As the next stage in UFV's Building Renewal Project, a total of 10 classrooms, two drop-in student labs, and one meeting room shifted into the renewed building (former Finnegan's restaurant).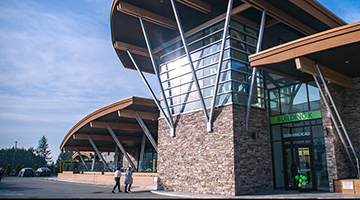 The project is mostly complete, with a technically advanced POD classroom and Active Learning Centre being added in January, 2020.
An official opening is planned for early next year.
"I'm really impressed with how the team worked together and pulled this renovation off within the tight timelines we were given," says Project Manager Shelley Young, noting Building K opened exactly 11 months after the project's architect was hired.
Faculty are reminded that students coming from their new classrooms in Building K may take a few minutes longer to arrive as they navigate new routes around campus.
Other departments will rotate into Building K as the project progresses through Building A East and on to Building D next year.
For more information, please reference the project FAQ's or contact Campus Planning at building.renewal@ufv.ca or Facilities Management at 604-854-4542.