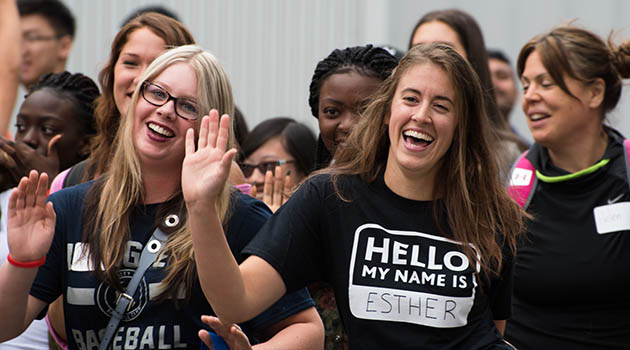 UFV and the Student Union Society (SUS) will be welcoming over 1,000 new-to-UFV students at New Student Orientation (NSO) on September 3 on the Abbotsford campus.
NSO is designed to facilitate students' transition into our campus culture by offering programming that supports holistic wellness and success.
This year's event will feature an invocation ceremony (mirroring the look and feel of convocation), faculty welcome sessions hosted by deans and faculty, student experience panels, and interactive stations introducing the seven dimensions of wellness. The structured programming will be capped off by lunch and a festival on the Campus Green.
All UFV employees are invited to contribute to this exciting event in any of the following ways:
Sign up to be a campus greeter, set-up assistant, or way-finder. Please complete this online form by August 16.
Faculty and senior administration are invited to attend the invocation ceremony in their regalia. Please RSVP by August 20.
Faculty are encouraged to participate in their faculty welcome session. Please contact your dean for more information.
For more details and a schedule for the day, please refer to the NSO website or contact Belinda Karsen or Mallory Manley.
New Student Orientation is an important milestone in new students' successful integration into UFV's campus community. Team Orientation would like to thank you in advance for your support.