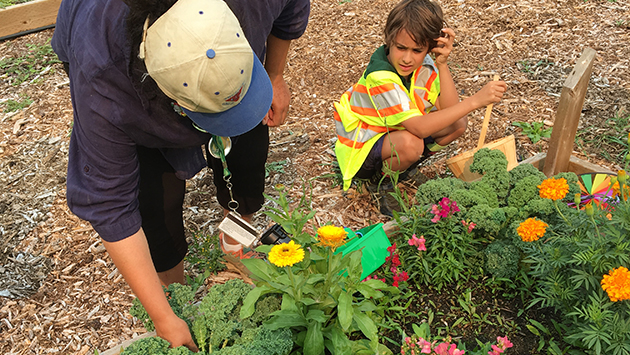 Explore university from a kids-eye view at UFV Chilliwack this summer
It's midsummer. Is boredom creeping in to your kids' days?
Send them to university for a week!
The University of the Fraser Valley offers a variety of day camps to choose from.
The Explore UFV camps offer a particularly intriguing way for kids to find out what goes on at university.
Based on the Chilliwack campus, the Explore UFV camps offer a taste of the programs on offer on the campus, in the areas of health, trades and technology, and agriculture.
UFV is offering two version of the week-long day camps, one for children aged 9 to 12 from July 29 to Aug 2, and another for children aged 6 to 8, from Aug 6 to 9.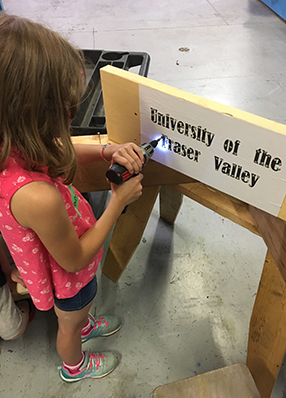 Children will explore aspects of kinesiology, cooking, and agriculture, and find out more about options in all of these areas as well as related ones.
"This is a great camp because it's a lot of fun for the students and they really do get to explore everything our Chilliwack campus has to offer," says kinesiology student Cassidy King, who will be leading the camp. "Even I learn a lot about the other areas! The kids really get a wide view of what they might be able to pursue when they reach university age, and they have fun doing it.
"Last year, they got to learn about how the human body works. They also made their own wood boxes, and filled those boxes with soil and seeds to grow their own food."
Agriculture professor Renee Prasad teaches the agriculture component of the camps, and is so impressed with the quality of the Explore camps that she is enrolling her son in them for the second year running. She notes that camps such as these really open kids' eyes about their future.
"I remember participating in similar camps myself growing up, at my local university. They really helped me connect with the idea of the post-secondary experience. Summer programs like this really demystify post-secondary education for those whose family has not had experience with it before."
UFV is also offering Science Rocks camps with a focus on — you guessed it — science, in Chilliwack in the weeks of July 29 to August 2, August 6 to 9 and August 12-16, and a variety of other camps, including athletic ones, at the Abbotsford campus. Check them all out at ufv.ca/summer.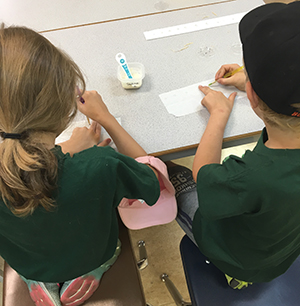 -30-