New Principal of UFV India announced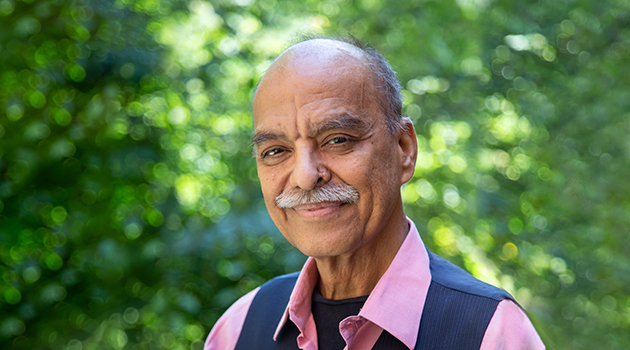 The appointment of Dr. Shyam Vyas as the new Principal, UFV India was announced this week by Eric Davis, Provost and Vice-President, Academic.
"Dr. Vyas will work collaboratively with UFV Deans, Directors and Heads to ensure that UFV India is engaging learners, transforming lives, and building community in northern India," says Davis.
The Principal provides academic oversight and leadership for the faculty and academic staff team at the campus in Chandigarh, and Dr. Vyas will fill the role on July 1, 2019.
He holds a PhD from JNV University in Business, Finance & Economics, and an MBA and BBA from Western Illinois University. Dr. Vyas brings over 35 years of research, teaching, and administrative experience, and is currently a faculty member for UFV India, teaching a variety of Marketing courses.
His post-secondary experience includes roles as Professor of Marketing and Coordinating Head, Bharatiya Vidya Bhavan, New Delhi; Director, Aashlar Business School, Mathura; Executive Dean, Ansal School of Management, AITM, Lucknow; and faculty member at University of Wisconsin-La Crosse and Western Illinois University. He was also visiting faculty at Simon Fraser University; Zhongshan (Sun Yat-sen) University, China; and at University of the Fraser Valley.
Dr. Vyas is the author of several marketing text books and of numerous other publications including research papers, marketing dossiers, and refereed articles, and has been an avid marketing columnist for several Indian national newspapers. He has conducted executive workshops locally and around the world on topics including consumer behaviour and strategies for business sustainability. He has also been part of the management advisory group that brought global brands like Revlon and technologies from Lufthansa to India.
"I would like to acknowledge the work of the search committee — Gurneet Anand, Satwinder Bains, Peter Geller, Lorne MacKenzie, Jacqueline Nolte, Mary Saudelli and Gagan Sharma — and I look forward to Dr. Vyas' contributions to UFV India in his new role of Principal," says Davis.
Davis also acknowledges the outgoing Principal, Satwinder Bains, and recognizes her efforts in "building a culture of teaching and learning, encouraging and mentoring the faculty in Chandigarh" over the past two years.