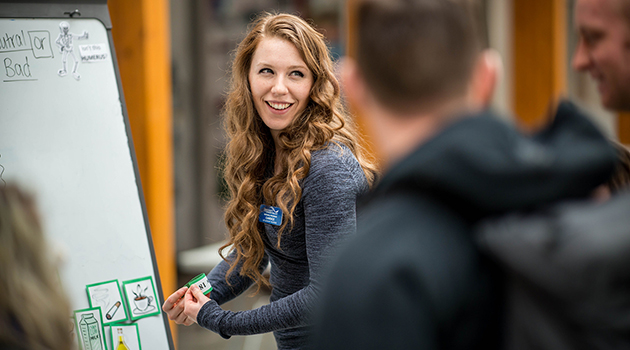 Following an 18-year tradition, UFV nursing students offer another opportunity to learn about important issues at Friday's annual health fair inside Abbotsford's Sevenoaks Shopping Centre.
Located near Dollar Tree, the fair runs throughout the day featuring displays and conversations ranging from the fentanyl overdose epidemic to shopping smart for good nutrition, effective breast self-examination, vascular health, legalizing marijuana, long-term effects of alcohol consumption and emergency preparedness, among others.
For more on this Oct. 27 event, contact Sheila.Edwards@ufv.ca.