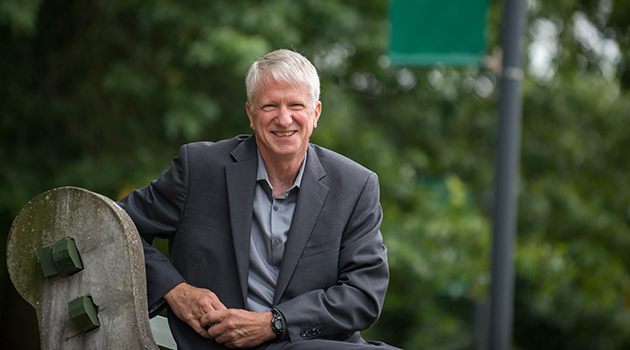 David Johnston is heading back to B.C. to become UFV's new University Registrar.
An avid cyclist and certified volleyball referee, Johnston joins the University of the Fraser Valley after moving from Alberta, where he was most recently a higher education consultant while supporting Mount Royal University in a legislation compliance project. Previously, he held various positions at the University of Calgary (2002-2014), including Associate Vice Provost/Registrar and Executive Director eStrategy. Prior to working at the University of Calgary, David worked as a Senior Associate Registrar at the University of California, Davis (1998-2002) and at Simon Fraser University as the Director, Registrar Services (1981-1998.)
Johnston was drawn to UFV because of the institution's focused teaching and learning approach, and commitment to supporting student success.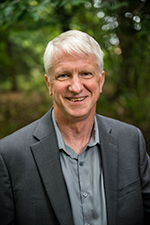 "I was impressed with the collaborative, integrated planning model with an institutional strategic plan, an educational plan and a strategic enrolment management plan all in place," he says.
"This institution has built a strong foundation to grow on; I see a bright future here."
Jody Gordon, UFV's Vice President, Students and Enrolment Management, sees Johnston's impressive experience and skillset as important assets in achieving UFV's strategic enrolment management goals while supporting the university's ongoing commitment to deliver excellent student support services.
"I'm very pleased that David is joining us at UFV," she says.
"His extensive experience in registrarial services, student success programming and enrolment management means he's well positioned to lead the Office of the Registrar at UFV."
Johnston holds a Master of Arts Degree in Higher Education Administration from the University of British Columbia, as well as a Bachelor of Arts Degree from Simon Fraser University and an Associate of Arts Degree from Douglas College. David is also a member of several registrars' associations, and was President of the Alberta Registrar's Association from 2011-2014.
Johnston looks forward to being closer to friends and family in B.C., as well as shoveling less snow. He arrives at UFV with his wife Cathy, and children Jordan and Kylie.