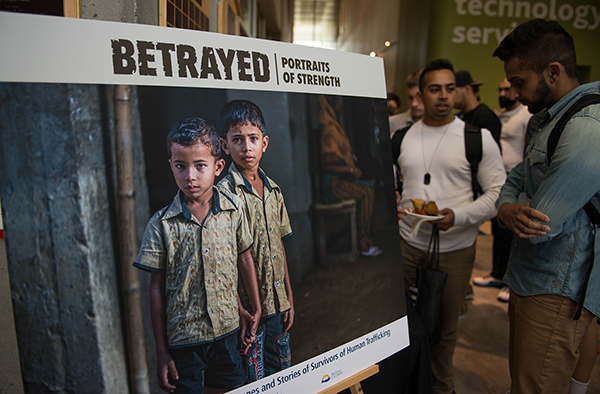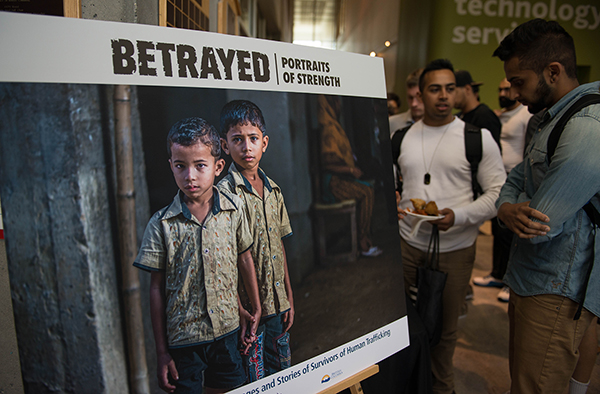 An impressive, important photography exhibition entitled Betrayed: Portraits of Strength is being featured for a very limited time in UFV's Library rotunda.
Running until Sept. 30, this debut of the exhibit reveals the faces and first-person accounts of human trafficking survivors (see photos of the exhibit launch here).
Taken by renowned photographer Tony Hoare in Bangladesh, Sierra Leone, and Mexico, the powerful photographs are paired with first-person accounts from the subjects. Some recount tales of being stolen while enjoying tea, others tell stories of harrowing escapes after being sold into prostitution. The common thread in their stories is one of survival.
This project is ongoing, and stories from Europe, Canada, and South America will be added to the collection as the exhibit continues touring in upcoming months.
Betrayed: Portraits of Strength is hosted by UFV's Centre for Indo Canadian Studies at the University of the Fraser Valley and supported by the BC Ministry of Justice.
For more information, contact CICS Director Satwinder Bains: Satwinder.Bains@ufv.ca.