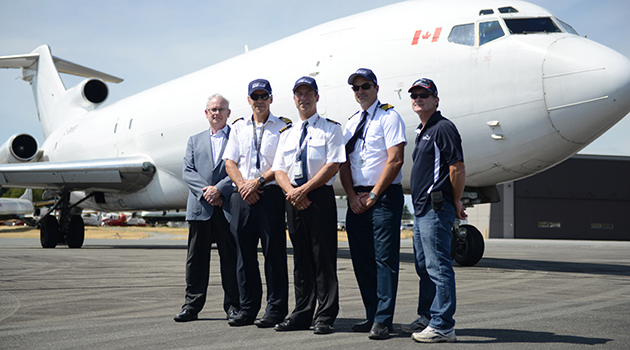 UFV is playing a big part in this weekend's Abbotsford International Airshow.
In addition to being a gold sponsor, UFV will proudly display the UFV Aerospace Centre's recently acquired Boeing 727 jet aircraft. The large, loud donation touched down at the Abbotsford International Airport on July 15. Donated by KF Aerospace, the 727 will be utilized by the next generation of technicians training in UFV's aerospace programs.
To watch Shaw TV coverage of the plane's arrival, click here: goo.gl/JviYUt
In addition to visiting the 727, be sure to drop by the UFV booth and UFV's Aerospace Centre. Aviation students will be on hand with UFV staff answering questions and providing information on UFV's Aviation and Aerospace programs.