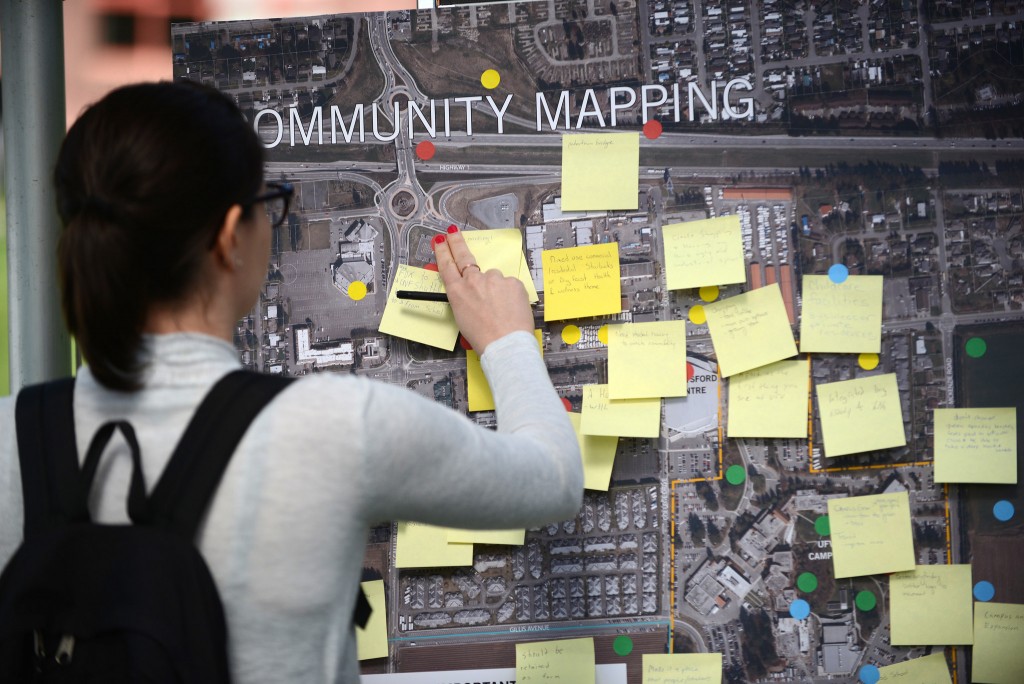 Want to know more and help shape UFV's and the City of Abbotsford's plans for a university district in the vicinity of our Abbotsford campus?
UFV's Office of Campus Planning is hosting a UDistrict Townhall forum on Wed, Sept 2 from 3 to 4:30 pm in Abby B101.
The forum features guest speakers from Perkins & Will Architects, the City of Abbotsford, and the core UDistrict planning team. The Townhall is intended to be an interactive session, provoking discussion on the emerging UDistrict plan and how it intersects with trends in higher education (and will tie in our UFV 2025 vision work).
Special guest Brodie Bain from Perkins & Will brings a campus planning perspective to this discussion. She has over 25 years of architectural and planning experience, almost exclusively in campus planning and design. Her comprehensive understanding of colleges, universities, and other institutions stems from years of work in campus planning, programming, site planning and pre-designs for post-secondary.
"I want to thank people in advance for taking the time to help shape the future of UFV and the surrounding community," says Craig Toews, executive director of Campus Planning and Resource Development. "I look forward to seeing everyone on Wednesday, September 2."
Over the summer, the UDistrict team has worked with the consulting team to complete a background report that provides current information about the current state of the neighbourhood and the Abbotsford campus. You can read the full report, the executive summary or the key findings on the UDistrict website: www.udistrictabbotsford.com.
For more information regarding the UFV 2025 visioning committee, please visit UFV 2025 blog or the UFV 2025 summary document.