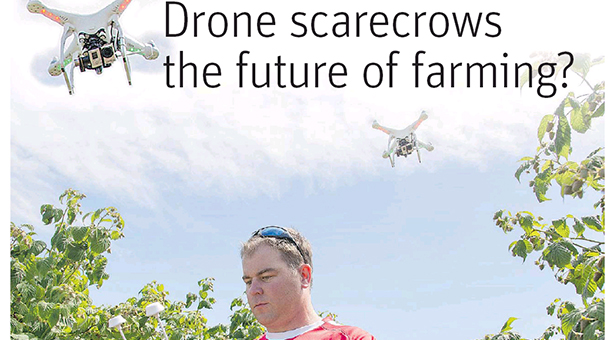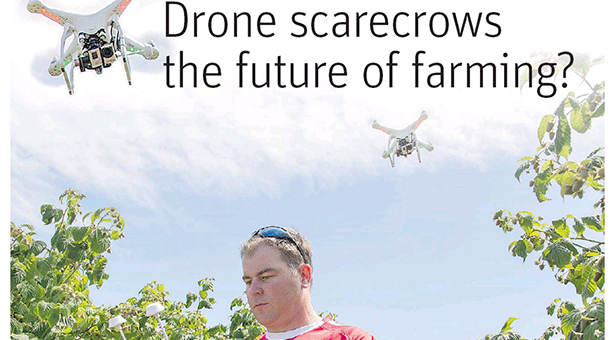 Can drones battle berry birds?
UFV researchers were featured on the front page of the Vancouver Sun last week. Instructors Tom Baumann and Myles Andrew are reprogramming helicopter-like UAVs — properly known as unmanned aerial vehicles — to fly preset patterns over ripening blueberries in the hope they will scare way the birds that feast on farmers' fruit and kill their profits.
"We want it to fly around, scare the daylights out of the birds — especially the starlings — and keep them nervous enough to stay away during harvest," said Baumann.
For the complete story, and video, click here.