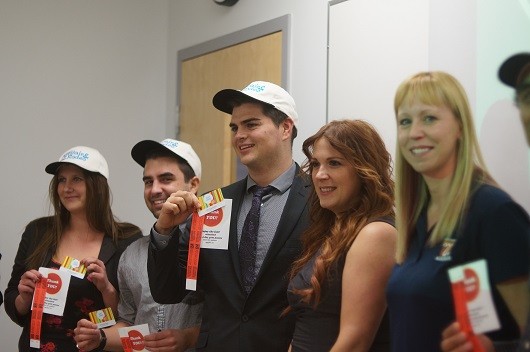 UFV School of Business students recently completed a semester-long market research project aimed at increasing attendance at the Abbotsford Agrifair. The project was part of the Business Research Methods course under the supervision of instructor David Dobson and provided a valuable hands-on learning experience and real client-based work, and helped connect students with a strong local community organization.
Five teams conducted research focused on increasing attendance at Agrifair in the under 25 demographic. Primary research included five focus group sessions and a large and detailed community survey. Secondary research pertained to literature reviews and data collection from UFV's library of academic journals.
Students completed the project by presenting to members of the Abbotsford Agrifair team. In attendance from Agrifair were Ernie Silveri, president, Pamela Brenner, general manager, Melanie Kish, assistant manager, and Stephanie Nelson, member, Agrifair board of directors.
The winning student team included Katherine Robertson, Hussain Alkattan, Jared Syrenne, and Shayne Tyndall with the top three teams receiving prizes of  Agrifair merchandise, tickets, and passes. The fair also gave away two weekend wristbands to each student in acknowledgement of their hard work.
The clients were very encouraging and expressed appreciation for the professional quality of the work completed. UFV marketing professor Cindy Stewart praised the students for their detailed research analysis and the quality of their presentations.