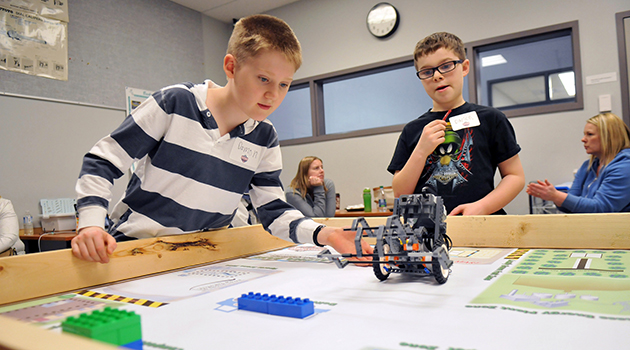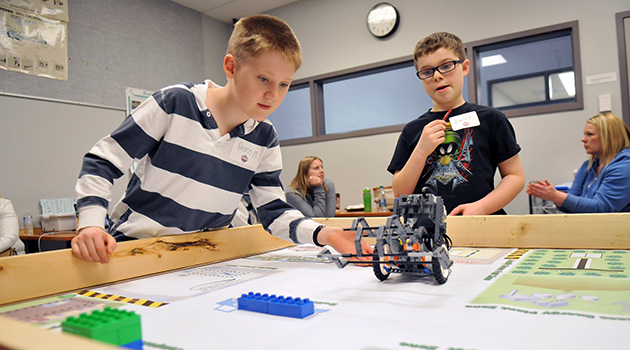 The University of the Fraser Valley's Trades and Technology Centre will be abuzz when approximately 60 high school students compete in the annual Skills Canada Regional Skills Competition on March 5.
A UFV tradition for about a decade, this week's event will see Grade 11 and 12 students competing for the opportunity to qualify for provincial competition. Categories include: culinary arts, welding, drafting, automotive, carpentry, cabinet making, and electrical. All regional schools are invited to register competitors, from Langley through Hope.
The competition begins at 8 am, culminating with an awards ceremony at 3 pm. As a bonus for attending, students can enjoy 17 interactive 'Try-A-Trade' stations set up throughout TTC.
To add excitement to the day, secondary and middle schools from Langley to Hope will be bussing to the UFV Trades and Technology Centre in Chilliwack to tour the facilities and visit the stations.
Additionally, the general public is welcome to join for an open house between 1–6 pm. By opening its doors to the public, UFV's state-of-the-art TTC will give visitors a glimpse into many rewarding career opportunities while rubbing elbows with instructors, students, and industry professionals.
Rolf Arnold, UFV's Director Applied and Technical Studies, , says the Regional Skills Competition is always an inspiring event featuring talented young people interacting and competing for valuable recognition that broadens and enhances their employment opportunities.
"All competitors, award winners or not, engage in a very valuable learning experience and are able to declare the distinction of having been a competitor on their résumé," says Arnold.
"As for the middle school visitors, the school districts and teachers have developed lesson plans, a passport system, and a lesson criteria that distinguishes this visit as a true learning experience, not just another field trip."
The event is made possible thanks to upwards of 60 volunteers and industry professionals serving as organizers, judges, and prize contributors.
For more information, visit goo.gl/OGLHG4.
-30-