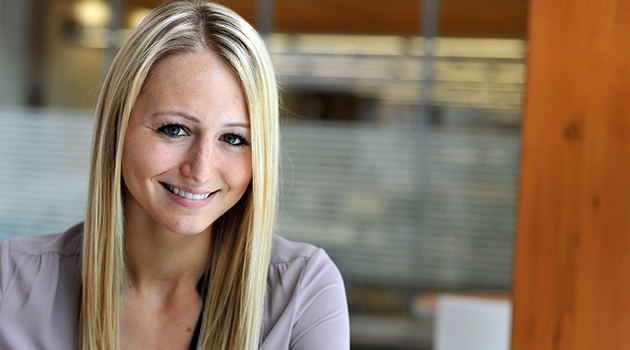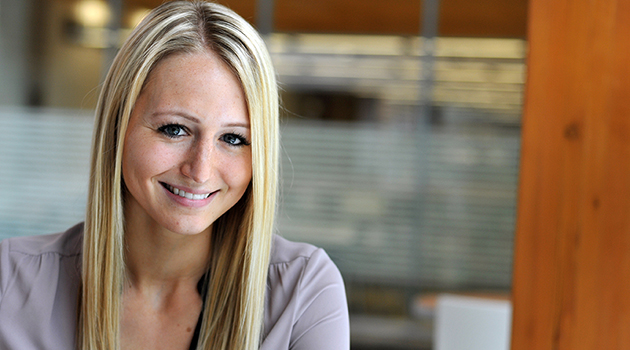 Nicole Wierks may be the most well-known student graduating from the University of the Fraser Valley this year. She earned that fame as a leader of the UFV Cascades women's basketball team that stormed its way to a third-place finish at the national championships in March 2014.
But did you know Wierks is also an excellent student? In fact, she excels academically to such an extent that she is graduating from UFV as the Governor General's silver medalist.
The silver medal is given to the student graduating from an undergraduate degree program with the highest grade point average (GPA) over their last 30 credits. A perfect GPA is 4.33 and that is what Wierks achieved in that time frame. She has had nothing but perfect A+ grades over the last five semesters of her university career. And over the course of her five years at UFV, her cumulative GPA is a near-perfect 4.23.
Wierks, who lives in Chilliwack, is graduating with a Bachelor of Science degree with a major in biology. She also took many kinesiology courses on the way to earning her degree. As she made her way on her academic journey, medical school became her goal. She applied to three medical schools this year, and was accepted to all three.
Because she likes the idea of staying close to family and in beautiful BC, she will be working towards becoming Dr. Wierks at the University of British Columbia.
Throughout her university career, Wierks has balanced academics and athletics at a very high level, while also incorporating volunteer work and coping with long-term injuries.
After battling back from a torn ACL injury in Grade 11, she wasn't even sure if basketball was in her future, but then UFV coach Al Tuchscherer came calling.
"I knew playing basketball and going to university would be a lot of work and it was a big decision," she recalls. "I knew I could either quit or do something special with the gifts I had been given."
To UFV's benefit, she chose to strive for success on the floorboards and in the classroom.
Much of her studying was done on bus rides, in hotel rooms, and in airport lounges as she travelled the country playing basketball for the UFV Cascades for five seasons.
For those five years life was basketball and studies, with a little time left over for friends and family.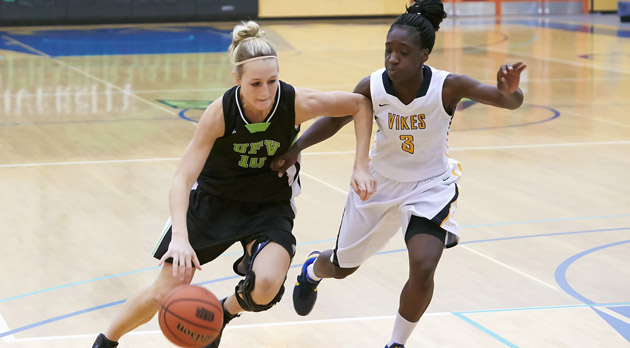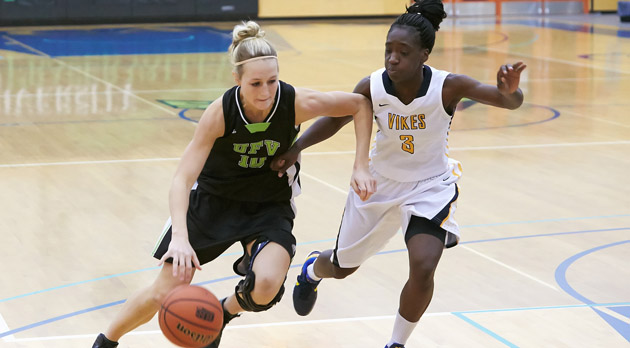 "Basketball players don't have much free time. Other people might be starting their homework at 4 pm, and we typically wouldn't start until 9 or 10 at night. My down time was spent with the team, and we all knew how important it was to keep up with the academic side. I knew university would be a lot of work — my older friends had scared me into being prepared for it! But I'm pretty good at independent learning and adapting to different learning styles and demands.
"There was a lot of studying, but it got easier. Once you establish study habits, you know that you've done it before and you can do it again."
She found she could do very well in the classroom as well as hold her own against the best players in Canadian university basketball.
And by her second year in 2010, she had concrete evidence on both those fronts.
The Cascades, still fairly new to the Canadian Interuniversity Sport organization after moving up from the college level, defeated the University of Winnipeg in CIS playoff action, recording the first CIS playoff victory for the UFV women. The Cascades had made the CIS playoffs twice before, but not with the roster of players Wierks was a part of.
"That was the point where we saw the reward for all of our hard work and we knew that we were getting somewhere and if we kept working hard it would pay off. It was great to come third in Canada this year, but beating Winnipeg in second year is probably my fondest basketball memory."
Academically, getting her MCAT results was the highlight of her time at UFV. The MCAT (Medical College Admissions Test) is a standardized exam for prospective medical students.
"Medical school was in the back of my mind because I enjoyed science and had volunteered in the hospital before."
She took the exam twice — once to get a feel for it and one to get marked and use for the basis of med school applications.
"Getting that MCAT score back and finding that I had done well on it was such a relief! I had spent my whole summer when I was 21 studying for it, and getting the results indicated that medical school was a real possibility."
In addition to her basketball teammates (including her sister Sarah), Wierks also got to know fellow students and professors in the biology department.
This spring she won an award at Student Research Day for her work with Dr. Anthony Stea on the prevalence of genetically modified components in cereals in Canada.
"I can't really single out any professors — they were all good, they all helped me out, and I grew close to them. My professors were very supportive when managing school and basketball got tough during the busiest times of year. They knew me and worked with me so I could balance it all."
Wierks is the oldest of four siblings: all of whom were studying at UFV last year, and all of whom have career goals in the health sciences field.
As she prepares to enter medical school, she knows she'll be missing her basketball teammates and friends and family. But she also knows that combining high-level basketball with the rigors of a science degree was good preparation for the demands of medical school.
"I figure I've been in school and working hard for a long time. What's four more years? And I'm happy that I took the road that I did."
-30-