UFV celebrates 40 years of building community, changing lives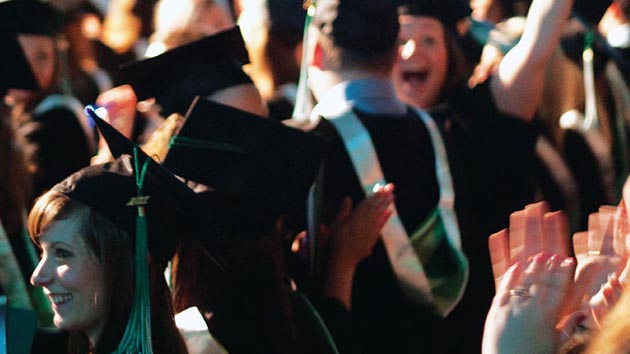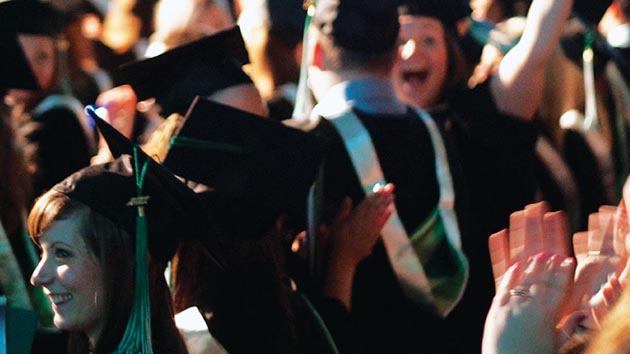 The University of the Fraser Valley begins its 40th anniversary celebrations this week. The university, now with campuses and locations in Abbotsford, Chilliwack, Hope, and Mission, as well as Chandigarh, India, was first established as Fraser Valley College, on April 4, 1974.
The university celebrated with recognition ceremonies in Mission and Hope on April 2 and Chilliwack and Abbotsford on April 4.
"Over the past 40 years, UFV has become a jewel within the Fraser Valley and a leader within Canada in so many areas," said UFV Board of Governors Chair Barry Delaney. "The university is a major employer in our region, and it provides the pathway to a promising future for thousands of students. I love that UFV strives to provide the best undergraduate education in Canada. It is exciting to work with an organization that operates and plans on such an ambitious scale nationally. I know UFV's next 40 years will continue to bring tremendous benefits to Fraser Valley communities, the province and the world."
The Fraser Valley has shown UFV significant community support throughout the past four decades. Local communities rallied for Fraser Valley College to be established in 1974, for university-college status in 1991, and again for full university status in 2008.
"Fraser Valley College was founded as a grassroots community initiative to provide post-secondary educational opportunities for students of all ages and all regions of the Valley," said UFV Chancellor Dr. Brian Minter. "It essentially opened doors for so many Valley residents to improve their lives when the cost of living made attending the three established universities not feasible.  It was so successful and the community support for a university college, and subsequently university status so overwhelming, the government of the day finally recognized this important need and granted our wishes.  It is a very unique university where our values and culture are totally founded on the success of our students. I have never seen such a high level of commitment to excellence as shown by our support staff, instructing community, management team and our president. We should all take great pride in 40 years as an outstanding centre of excellence and look forward to the next generation of leading edge educators."
UFV now offers 100 programs spanning master's and bachelor's degrees, diplomas, certificates, apprenticeship and trades training, and continuing studies. Research activity has faculty and students working together on partnerships, including those with NASA, the Surrey Fire Service, and Natural Resources Canada. UFV Cascades athletics teams have won national championships, such as first in CCAA men's and women's golf in 2013, first in CCAA women's volleyball in 2013, and bronze in CIS women's basketball in 2014.
"As we celebrate UFV's 40th anniversary, we take pride in our history and look to the future," said UFV President and Vice-Chancellor Dr. Mark Evered. "UFV's impact has grown throughout the Fraser Valley, and around the world. With more than 15,000 students including 900 international students from 45 countries, more than 30,000 alumni, 1,500 employees and countless community supporters, UFV's greatest strength is our people. I have been deeply inspired by the commitment and connectedness that has shaped UFV into the student-centred, teaching-focused and community-engaged university that it is today. On behalf of UFV, I thank everyone in the Fraser Valley and beyond who has helped build and grow UFV. But the work is not done, and the challenges ahead are greater than ever. I ask you for your ongoing support as we continue on our path as Canada's best undergraduate university."
For more information on UFV's 40th anniversary, including a historical timeline and events planned for this year, visit ufv.ca/40.