Adapted from the Cascade Athletics blog post written by Paul Esau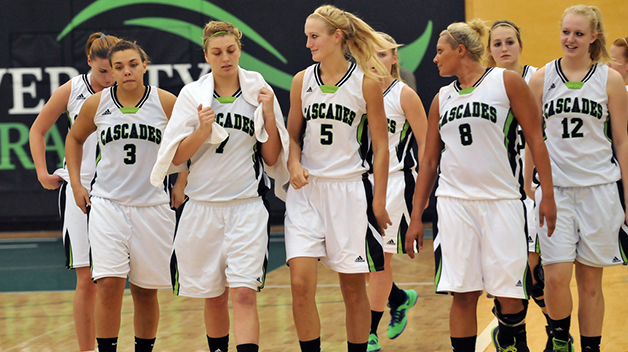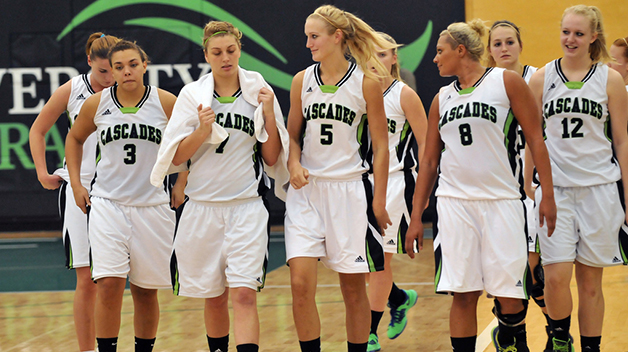 The UFV Cascade women's basketball team is heading to the CIS national championship tournament after earning a silver medal at the Canada West Final Four tournament.
The Cascades play McGill University of Quebec in the first round at 5 pm PST on Fri, March 14. Find the link to watch it here.
The Cascades battled hard in the Canada West final after earning a spot by defeating top seed Alberta 66-56 in the semifinal, but couldn't quite muster another victory as they fell to the University of Saskatchewan Huskies by a score of 67-56 in the Canada West Final Four championship game. Outgunned but not outworked, the Cascades fell behind for the final time three minutes into the third quarter before letting the lead extend into double-digits late in the fourth. This was the Cascades first Canada West finals appearance, and the first CW silver medal ever won by the program.
Nataliia Gavryliuk was the most potent player in a UFV uniform tonight, scoring 21 points and pulling down 8 rebounds. Sarah Wierks had 12 points and 10 rebounds, while Nicole Wierks had 10 points. As usual the Wierks sisters combined for some beautiful passing plays inside, and were essential to UFV's competitiveness through 30 of 40 minutes.
The game as a whole was decided in the third quarter as the Cascades were outscored 21-12, falling behind 51-46 despite entering the quarter with a six point lead. Overall the Cascades shot a paltry .265 from the field in the second half (compared to the Huskies' .400), and were unable to produce quality shots on the perimeter or challenge Emmerson in the paint.
"It's unfortunate we didn't have enough in the tank tonight," said Cascades head coach Al Tuchscherer. "The girls are disappointed, but hopefully they see the accomplishment of a silver medal in our tough division. We are excited to head to Windsor next week and improve on last year's showing."
The Cascades secure a spot in the  CIS Women's Basketball Final Eight championship startingFriday, March 14, in Windsor, Ontario.
*The new sponsor of the CIS championship is the Arcelormittal Dofasco corporation, a steel and mining company with a local section in Hamilton, Ontario.