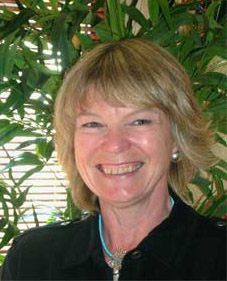 After 22 years with UFV, Karola Stinson is retiring on May 31, 2012. Karola has served as vice-president, External since October 2010. Prior to that, she was UFV's director of international since 1990.
"From a temporary summer job to acting VP External, my 22 years at UFV have been an incredible journey," says Karola.  "UFV gave me the opportunity to engage in work I truly believe in – and love. To my colleagues and friends who supported and encouraged me, my deepest thanks. The years ahead will bring many new challenges, but I have no doubt that UFV will become the best undergraduate university in Canada, and will continue to be one of the best places to work."
"Karola has been a tremendous asset to UFV," says President and Vice-Chancellor Mark Evered. "Her vision to put UFV on the international stage and be at the forefront of building an international program from the ground up has been truly extraordinary. We now have more than 900 international students from six continents on our campuses, and partnerships in more than 20 countries. And when I asked her to take on the role of VP External, I knew her leadership would serve well the many diverse departments in that significant portfolio. Karola's legacy is outstanding, and I offer my heartfelt thanks for everything she has done for UFV."
"I know I represent the whole International department in my expression of sincere thanks for over 20 years of outstanding leadership and tireless, genuine dedication to international students and all of us who continue to work on their behalf," says Dea Freschi, director of UFV International.  "Karola is a terrific mentor who takes with her a wealth of knowledge and understanding that few others share. With a very strong personal commitment to international education and the cause of building greater intercultural understanding among all people, she creatively nurtured the international program from infancy to be what it is today – one of the strongest international education programs in Canada, known for its international student services and retention rates.  While there is no one more deserving of this great 'holiday' ahead, Karola will also be so dearly missed."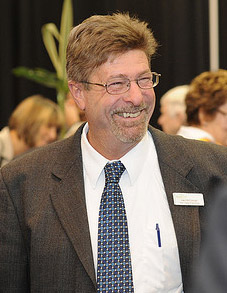 Harv McCullough has accepted a one-year interim appointment as vice-president, External effective June 1.
"I look forward to building upon the great work that Karola has accomplished as VP External," says Harv. "My focus will be on community development, partnerships and revenue generation, during what I'm sure will be a very exciting year ahead for UFV."
"I am delighted that Harv has agreed to take on this role," says Mark. "He is well connected in our community and has had remarkable success raising support for our trades and technology programs.  His talent, experience, and commitment to the Fraser Valley will serve us very well."
Harv began his career at UFV in 1978 as a carpentry instructor. He became the Trades co-coordinator in 1985. From 1988 to 2003 he worked as the director of Trades training, before becoming dean of faculty of Trades and Technology. Harv stepped aside from that position at the end of 2011, and has worked as an advisor to the president on community development and partnerships through the first half of 2012 while he was on administrative leave.