What do I need to know?
Three temporary portables have been added to parking lot 10b on the Abbotsford campus, blocking access to all four existing Level 1 (L1) electric vehicle (EV) charging stations.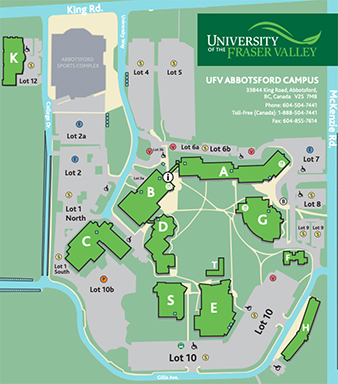 Two existing Level 2 (L2) EV stations in lot 10b are still accessible.
Four more L2 stations are expected to be added on the Abbotsford campus in Fall, 2022.
Why?
Portables are being added to accommodate ongoing renovations, including construction at UFV's Mission campus.
How long?
The portables are expected to be in place until early 2024.
Who is impacted?
Eclectic vehicle drivers may need to utilize other EV stations in Abbotsford, or park in standard parking stalls if the two L2 charging spots on lot 10b are occupied.
Thank you for your understanding,
Campus Planning & Facilities Management