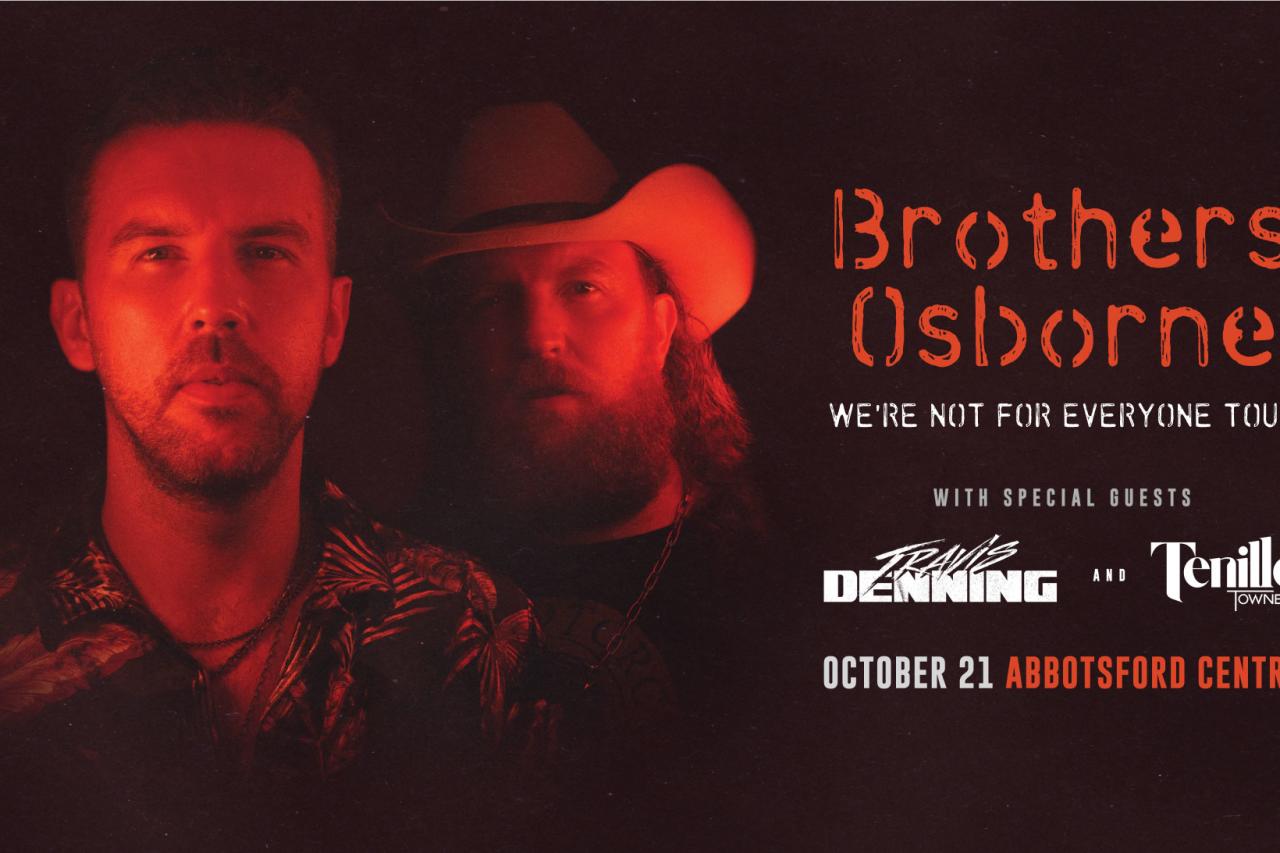 What do I need to know?
Increased traffic and parking congestion are expected around UFV's Abbotsford campus during the Brothers Osborne concert Thursday, Oct 21, 2021.
What time is the concert?
7:30pm, Thurs, Oct 21.
What do I need to do?
Please be conscious of heavier traffic near campus in and around these times. Allow more time coming to and when leaving UFV.
Daily Parking: Students and employees may purchase daily parking and park in lots 1, 4-6, 8-10, 12 or on city streets at Gillis Avenue, College Drive, and McKenzie Road.
UFV parking permit holders: Student and employee parking permit holders may park in lot 10b (gravel lot), or in designated (employee/student/public) lots 1, 2, 6-10, 12.
Please Note: UFV parking permits are not valid on city streets.
See parking map here.
Need more details regarding events at the Abbotsford Centre?
Visit the Abbotsford Centre events page abbotsfordcentre.ca/events/.