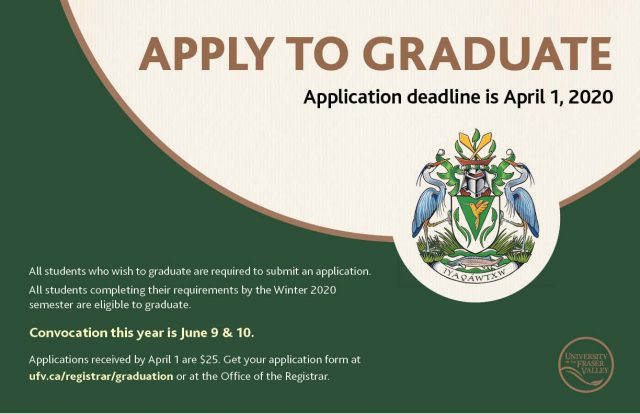 April 1 is the last day to submit a Graduation Request to the Office of the Registrar (graduation fee is $25).
Convocation ceremonies will be on June 9 & 10.
Visit Graduation Information for further details.
Please note, if you are completing requirements in the summer semester, applications will be not be processed until after July and you will not be eligible to attend the June convocation ceremony.
https://www.ufv.ca/registrar/graduation/
For more information, contact Michelle Ward at michelle.ward@ufv.ca
04/01/2020