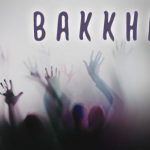 Auditions for UFV Theatre's production of Euripides' Bakkhai, in a new adaptation by Anne Carson and directed/designed collaboratively by UFV Theatre faculty members Raïna von Waldenburg and Parjad Sharifi, are coming up in October.
The details:
General Day One … Mon Nov 28, 5-8pm
General Day Two … Tuesday Nov 29, 6-9pm
Callbacks … Mon Dec 5, 5-8pm
Students need to bring a resume and to prepare ONE SONG (1-2 minutes) that shows their vocal range and ONE CLASSICAL MONOLOGUE (1-2 minutes). Students may also be asked to do a cold reading from the play.
Actors can sign up for a ten-minute audition slot by emailing theatre@ufv.ca with the subject line "auditions" or by calling 605-795 2814. Auditions will take place at the UFV Performance Theatre, located on Yale Road in Chilliwack.
The fine print:
Bakkhai runs March 9 – 19, 2017. No acting experience is necessary and actors do not need to be theatre students. Only current UFV students will be cast in productions. All cast members will be required to enrol in a practicum section.
For more information, contact Jane Etherington at jane.etherington@ufv.ca
10/26/2016