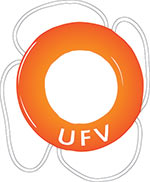 Last year, the Be a Lifesaver campaign helped 228  UFV students overcome a personal crisis with much-needed emergency dollars. The Be A Lifesaver campaign is designed to enable UFV employees to help students by donating to special emergency funds.
Regrettably, there are still students choosing between books and food, gas, or daycare.
The reality is that every post-secondary institution is experiencing government financial cutbacks and corporate philanthropic giving declines.
That's why we need your help. You can help us help a student by making a gift.
Do you work with our students face-to-face in the classroom or administration? Or, do you work to serve students behind the scenes, keeping this institution humming. Whatever your role and level of student contact, you can change our students' lives, influence their futures, and build community.
Can you lead the way and give right now to help save dreams?
Everywhere you look on campus you see caring, dedicated faculty and staff going to great lengths to help today's students become tomorrow's leaders.
Please take your dedication to students and community just one step further today.
To give right now:
Call Sheila Reimer at 604-854-4513 (or local 4513 on campus).Please tell your colleagues about this campaign and ask them to Be a Lifesaver, too.
http://connect.ufv.ca/Page.aspx?pid=277
For more information, contact Sheila Reimer at sheila.reimer@ufv.ca
12/24/2013