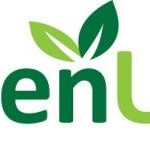 Whether you're green or not, fill out the 3-minute survey for your chance to win a $50 iTunes gift card!
http://www.conservationsurvey.ca/education/ufv.php
Did you know that leaving the lights on overnight in one classroom uses the equivalent to 1.8 L of gasoline? That's like driving halfway from the UFV Abbotsford campus to the Chilliwack campus!
Are you last out? Lights off!
Please complete the survey by Fri, Nov 22. This survey is a part of UFV's ongoing efforts to conserve energy.
For more information, contact UFV energy manager Sam Thomas at sam.thomas@ufv.ca
11/22/2013