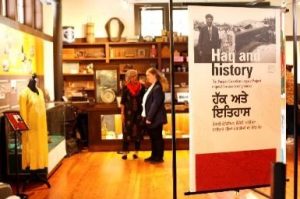 On Sunday, May 7th, the SASI team attended the opening reception of the Haq and History exhibition at the Port Moody Station Museum.
Haq and History is a collaborative exhibition created by the Royal BC Museum and the South Asian Studies Institute at the University of the Fraser Valley, as part of the South Asian Canadian Legacy Project. The Haq and History exhibit offers visitors the chance to reflect upon stories from and about South Asian Canadians across BC.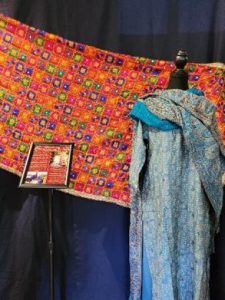 Through panel texts, visitors to Haq and History learn about Punjabi immigrants working in sawmills in the 1920's; hear about travel from Punjab to Canada in the 1950's; learn some of the challenges of sourcing Indian food in Vancouver in the 1960's; and learn about memories of life in the now-abandoned town of Paldi on Vancouver Island in the 1940's.
The Port Moody Station Museum added information into the exhibit about early South Asian immigration specific to Port Moody. They hope to embed this history into the well-developed storylines of the Port Moody forestry industry as "guests reflect on stories from South Asian Canadian immigrants, including details about work, homelife and keeping their traditions alive".
The exhibition closes at the Port Moody Station Museum on June 28th. It will travel to the Golden Museum and Archives in November 2023 and to the Nikkei National Museum (Burnaby) in September 2024. The SASI team is excited to have this project live on and travel to all part of British Columbia.