The SASI is pleased to present a 'Caste Matters' blog from guest writer Deepi Dolla. Deepi is a former SASI research assistant and UFV alumni. She graduated with her Master of Arts in Sociology from the University of Saskatchewan with her dissertation titled: "CASTE AND VIEWS TOWARD MARRIAGE AMONG TWO SIKH GENERATIONS IN GREATER VANCOUVER, CANADA." This blog, as part of the SASI's commitment to anti-caste work, is available on our website: https://www.southasiancanadianheritage.ca/caste-matters-2/.
Born and raised in Canada to immigrant parents, I never came across the concept of caste. I didn't know what caste I was from or what it meant. I remember being in grade 12 when my friends started up a conversation about being a jatt and asked me what I was. I assumed we were all jatts. I went home that night and asked my parents what caste we are, asking "are we jatts?" They responded with, "no we are not, we are saini." They also reminded me in that moment that it didn't matter what we were and it was nothing for us to think about or be concerned about.
When I came to UFV and started meeting more Sikhs from diverse backgrounds, I noticed the concept of the caste system started to come up more and more. I had more people ask me what caste I was. I remember my boyfriend at that time was a jatt and he and his cousins used to think they were above everyone else. They used to make fun of me for being a saini. I didn't think much of it and brushed it off. What I didn't understand then was, these guys were all born and raised in Canada – like me, and so how did they associate to the caste system and being a jatt so much? I never really got answers when I asked about it.
I remember it was in Satwinder Bains' class and we read Kamala Nayar's book The Sikh Diaspora in Vancouver: Three Generations Amid Tradition, Modernity, and Multiculturalism that I finally began to see answers. This book opened up my eyes, it made me really think about how we process culture, traditions and religion within our generations. I had so many more questions that I wanted answered. This is where my inspiration for my Masters dissertation came from. I started to question, why does caste matter? The Sikh religion preaches equality amongst all, so why this divide? Why is one person better than another because of their caste. Why do people still associate with it even in this day and age – especially when it came to marriage partners?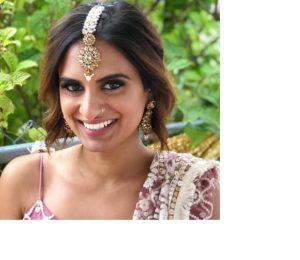 This led to my thesis, titled "Caste and views toward marriage among two Sikh generations in Greater Vancouver, Canada."
In discussion with family and friends I was surprised to learn that caste still indeed mattered to some people in the diaspora. Immigrant parents weren't always okay with their Canadian children having boyfriends/girlfriends from different castes. Parents were concerned with what people might say. The more I talked to people the more I found that people seem to believe in traditional values and practices without questioning or understanding them. If the elder generation said something, the immigrant parents would abide by it and put it on their Canadian born children. The younger generation though doesn't take things at face value, so they would question it, with parents being unable to provide answers. Many parents that claimed they were religious still considered the caste system, because that's what their elders taught/told them. I found that education factored in quite a bit. People that were more educated had more liberal thinking values and were thus open to those values of equity. People that weren't as educated stayed among similar people and did not adapt their way of thinking.
There are so many reasons and sides to why people associate and believe in the caste system, I delve a lot into it in my dissertation – as there is so much to consider through the experiences of South Asian diaspora. I came to a conclusion that this is a multi-faceted issue that needs to have a lot more discussion around, and a lot more research needed. As a younger person, I questioned the concept of caste within the Sikh religion and why it matters, but there is no one answer or conclusion. I hope as we move forward, we start to lose this longstanding concept of the caste system and realize that it has no part in our lives, especially in the diaspora.
-Deepi Dolla, UFV Alumni, MA, Sociology.