UFV Top 40 Alumni: Barry Penner — Youthful politician rose to provincial cabinet posts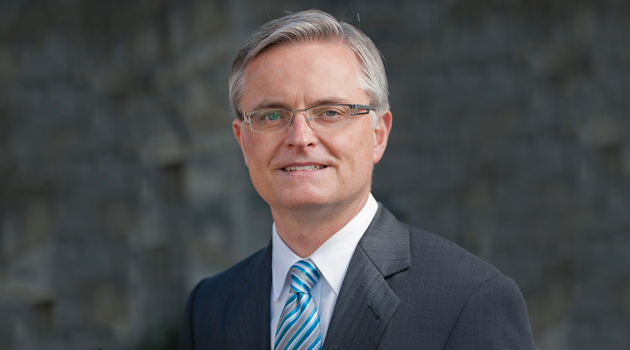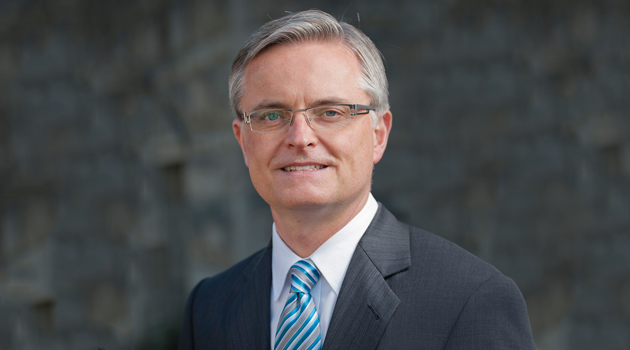 Barry Penner entered politics at the relatively young age of 29 when he surprised observers by successfully challenging a sitting Member of the Legislature for his party's nomination. He went on to be elected for the first time at age 30 and was a seasoned veteran by his mid-40s.
Barry's first full-time career was as a lawyer. And he prepared for that partly by taking two years of university studies at what was then Fraser Valley College in the early 1980s.
After completing his first two years at FVC, Barry went on the SFU where he earned a BA, and then to UVic, where he completed his law degree.
Always interested in nature and the environment, he worked as a Park Ranger in his student days.
First elected as a BC Liberal MLA in 1996 (the riding of Chilliwack) in an election that saw a resurgence of the provincial Liberal Party, he was re-elected in 2001 and 2005 (the riding of Chilliwack-Kent). He was re-elected in 2009 to represent the reconfigured Chilliwack-Hope constituency, which included a significant portion of the Fraser Canyon.
As someone who knew first-hand the benefits of the education he received at Fraser Valley College, he was a strong advocate for the various stages of growth and development at UFV during his time in government. Barry visited the campuses many times for official announcements, and enjoyed sharing insights as to how government "really works" during numerous candid class discussions hosted by his former instructors.
During his time in government, Barry served as BC's longest-serving Minister of Environment, as Minister of Aboriginal Relations and Reconciliation, Attorney General and as Deputy House Leader (2005–2009).
While MLA, he played a key role in leading community opposition to the proposed SE2 power plant, advocated for run of the river hydroelectric projects.
Barry has also served as President of the Pacific Northwest Economic Region (PNWER) beginning in June 2002, and remains active in the organization.
In 2008, Barry married Daris LaPointe on top of a mountain in Manning Park where they both previously worked as Park Rangers years earlier. They have two daughters, Fintry, named after a Provincial Park on Okanagan Lake and Atlin, named after a Provincial Park and British Columbia's largest natural lake near the Yukon Territory.
In August 2011, Barry stepped down as B.C.'s Attorney-General but remained as the MLA for Chilliwack-Hope until 2012.
After his political career, Barry accepted a position as senior counsel with the national law firm of Davis LLP. In 2014, he took a leave of absence to assist with foreign investment in Myanmar (formerly known as Burma), before deciding to return to British Columbia due to the birth of his second daughter.
—  With files from Wikipedia entry on Barry Penner