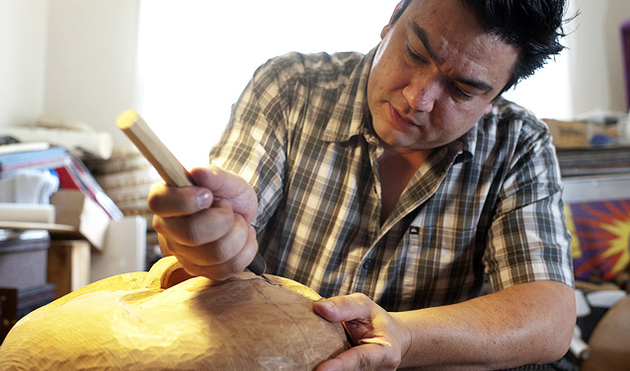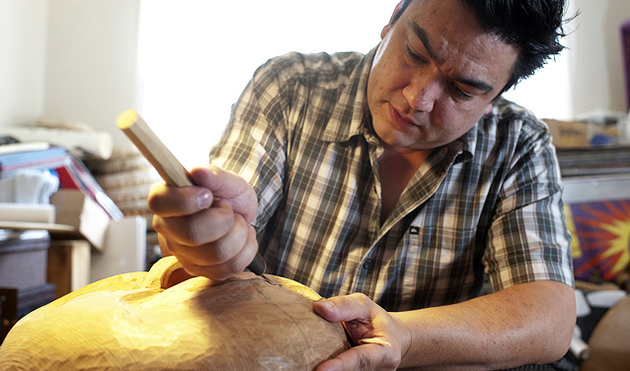 Weaving a life that integrated the worlds of art and business led to George Hemeon's UFV Distinguished Alumni award in 2012.
Now, his tapestry is tailor-made for UFV's Top 40 Alumni list.
George accomplished a considerable amount this millennium. The former landscaper earned his Bachelor of Arts degree from UFV in 2004, majoring in criminal justice and minoring in applied ethics and political philosophy.
During his time at UFV he studied theories of politics and public policy, but also put them into practice by serving on the Student Union Society and the university-college council. Buoyed by supportive professors, he moved across Canada to earn a Master of Public Administration from Dalhousie University in Halifax.
Currently an aboriginal and local contracting manager for TransCanada Corporation in Vancouver, George has also been senior procurement advisor for BC Hydro, where he took a lead role in implementing BC Hydro's aboriginal procurement policy and strategy.
He's playing a similar role at TransCanada.
"I'm in a position where I can influence positive change in aboriginal and local communities by opening up economic opportunities for them," he said.
While building a career in administration and aboriginal relations, George has also developed as an artist, gaining acclaim as a Salish carver. Working as a teaching assistant with a focus on aboriginal curriculum for the Abbotsford school district, he dug out carving tools and learned along with the students. He had tried carving earlier in his life, but didn't have the patience for it then.
Now he has exhibited and has public artworks in Japan, at the Vancouver 2010 Olympic Games, and western Canada. During the Olympics he and his sons carved a Salish spindle whorl at BC Hydro's Powersmart Village.
Like many of his generation, George grew up without a strong connection to his aboriginal culture and history.
"During my time at UFV, I started to learn about the relationship between the First Nations and the Crown, and I began to appreciate our shared history."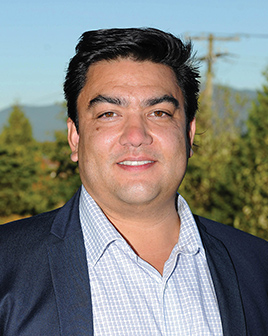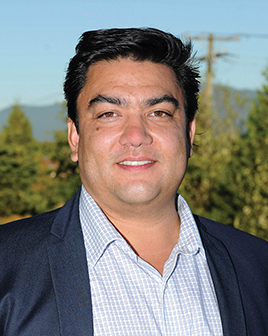 Although George's awards recognize his career and artistic achievements, he also used the occasion to reflect on the good fortune he's had along the way and the support he's received from his wife Teresa and sons Harrison and Garrett.
"We often find ourselves busy in our day-to-day lives, balancing life and career," he notes. "Receiving these honours gives me and my family a moment reflect on the paths we've taken. I still have lots of goals to achieve, but this is a great moment to share with and thank my family and friends."
George is giving back to UFV by serving on the Board of Governors.