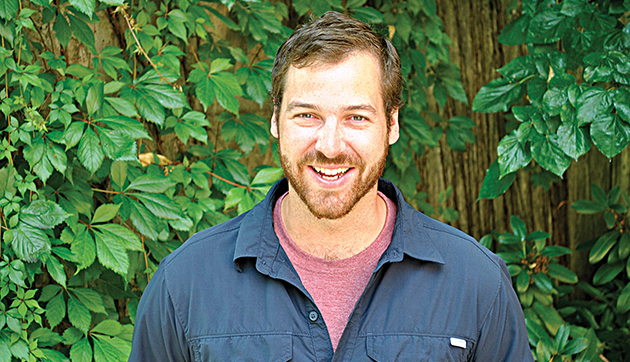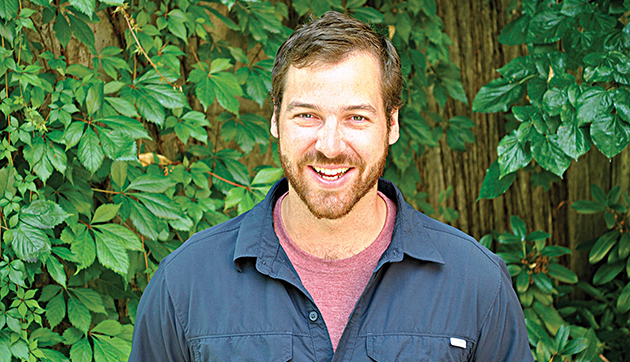 Luke Armstrong is one of those people who willingly travels to danger zones from which others flee.
A security advisor by profession and one of UFV's Top 40 Alumni, he recently returned from Liberia, where he managed the security needs of medical professionals responding to the Ebola outbreak. The work is challenging, to say the least.
"There can be distrust of western medicine, which manifests into violence against health care workers and health care facilities," Luke notes.
His current assignment is working between Niger and Nigeria supporting relief workers dealing with the Boko Haram threat, and the upcoming presidential elections in Nigeria, which have been deadly in the past.
He has also overseen security for disaster relief work in Haiti and in South Sudan.
"Most of my work is pre-emptive; I conduct threat and risk assessments and develop risk mitigation strategies and overall security plans catered specifically for individual areas of operations. The other aspect includes crisis management, which is very challenging in an active conflict zone. It could be figuring out how to extract staff out of areas deemed too dangerous and volatile for further operations, calming an angry mob threatening to storm the compounds, or my favourite, dealing with the biblical quantities of black mamba snakes."
He also handles complex political situations.
"There can be deep ethnic hatred amongst different tribes. Some of this anger can be channeled towards the relief workers, resulting in violent threats against them. Having to navigate and manage these threats requires a lot of resources and creative problem solving."
Some of his most memorable professional experiences are flying into remote regions of South Sudan to conduct security assessments and negotiate access for relief workers; and working with medical teams in Haiti's notoriously violent Cite Soleil.
Luke completed a Bachelor of General Studies degree at UFV, with a minor in criminal justice and an international studies thematic option. He went on to earn a master's degree in human security and peace building from Royal Roads University.
His professional background is varied, and has included stints with the Canadian Forces (as a as a reservist combat engineer), Envision Financial, Abbotsford Restorative Justice, and Armstrong Sand and Gravel (the family business).
Coincidentally, Luke got his start in overseas work partly through an encounter with the current chair of UFV's Board of Governors, Barry Delaney.
"Barry Delaney changed my life, and for that I am extremely grateful. In 2006 I was working as a teller at Envision Financial. I was really unsure of what I wanted to do with my life. I had a rough idea of wanting to work internationally in relief and/or development. They set me up with a career counsellor where I had mentioned wanting to work internationally.
"About a week later I received an email from Envision VP Barry Delaney. We met and had a good chat. About a year later he was instrumental in helping me facilitate an in-house micro-finance project and helped subsidize a trip to El Salvador so I could see micro-businesses first hand. After that trip I realized I wanted a formal education in the subject of international development. I quit my job with Envision Financial and went to UFV full time."
The UFV Top 40
 In celebration of its 40th anniversary, the University of the Fraser Valley and the UFV Alumni Association  chose UFV's Top 40 Alumni.
It wasn't easy to select only 40 outstanding alumni. UFV has welcomed many students into its classrooms and labs over the past 40 years. Thousands of them have graduated and become alumni of the university.
"The UFV Top 40 Alumni exemplify a range of exceptional qualities, from career excellence and leadership to acts of selflessness, courage, creativity, and innovation. We congratulate all of them on their achievements," said UFV Alumni Association chair Justin P. Goodrich (BA '12).
The list includes alumni who attended in the early days of Fraser Valley College in the 1970s, those who helped plan and shape the new degree programs during the university-college phase, and recent graduates.
"When I look at this list, I am truly impressed by breadth, depth, and variety to be found in our alumni ranks," noted Nancy Armitage, Manager of Alumni Engagement. "And it really illustrates the impact that UFV alumni are having in our communities and around the world."
More than 260 nominations were received for the Top 40 Alumni after a community-wide appeal. Representatives from the UFV Alumni Association and the university then selected the Top 40 based on a set of criteria that included community contributions, commitment to others, career/professional excellence, leadership, creativity/innovation, and acting with selflessness or courage.
See the whole list here.