UFV Top 40 Alumni: Kelly Chahal — Abbotsford councillor earned three credentials at UFV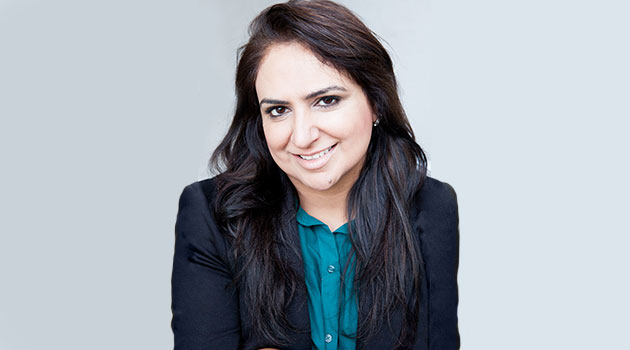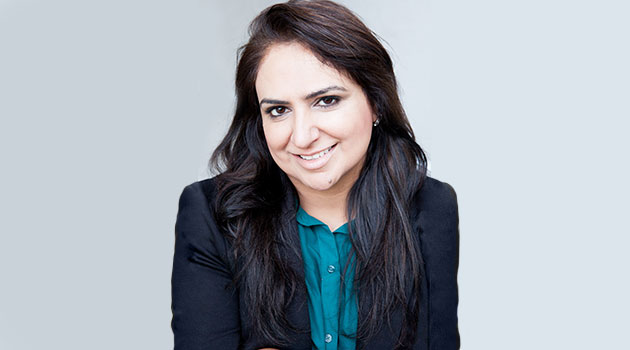 Kelly Chahal liked UFV so much, she stayed for three credentials with UFV's School of Criminology and Criminal Justice. First she earned her Criminal Justice diploma in 1993, then joined one of the first cohorts of the Bachelor of Criminal Justice degree, graduating in 1994. When UFV added a Master of Arts in Criminal Justice, she was among the first to sign up, earning her MA in 2011.
In between educational stints, she built her career as a probation officer for the provincial Ministry of Public Safety and Solicitor General, specializing in the supervision of sex offenders and high-risk cases.
She has developed and facilitated diversity training for various employment sectors and educational institutions in her quest to promote intercultural relations. Her experience and service have resulted in numerous service awards and acclamations.
Always a dedicated community volunteer, Chahal was recently elected to Abbotsford City Council.
Much of her volunteer work has been focused on UFV over the decades.
"I don't think there has been a year when I wasn't involved with UFV somehow, whether as a student or a volunteer," she recalls.
She has been a member of the Alumni Association board, a director of the Friends of UFV group that lobbied for university status, a director of the Centre for Indo-Canadian Studies advisory committee, and a member of the UFV Senate.
In the Abbotsford community, she has, among other things, worked with an Indo-Canadian youth group facilitated by the Abbotsford Community Services and been a president and director of the Indo-Canadian Business Association.
Her passion for social justice has kept her active in many areas of the community.
She keeps her research skills fresh by working on research projects related to cross-cultural issue in the South Asian community through the South Asian Interactive Society.
"My experience at UFV was so valuable because of the support I received all along the way," she recalls. "When you meet professional people, you aspire to be like them. The professors at UFV were not aloof at all. They were inspirational, and helped me take the steps to become a professional in the criminal justice field, to join their ranks, in a way."
When she was asked to help lobby for university status for what was then the University College of the Fraser Valley, she said she would do "everything I could to make this dream come true."
UCFV had been developing degree-level programming since 1991, and started to push for university status in the early 2000s. It took until 2008 to achieve, and the Friends of UFV group, founded in 2005, was a key to the eventual success. They helped draw 700 people to a rally at the Ramada Inn during the provincial government's 2020 Vision review process, providing evidence of strong community support for the university concept.
Kelly's commitment to her community and her university earned her a spot in the UFV Top 40.
The UFV Top 40
 In celebration of its 40th anniversary, the University of the Fraser Valley and the UFV Alumni Association  chose UFV's Top 40 Alumni.
It wasn't easy to select only 40 outstanding alumni. UFV has welcomed many students into its classrooms and labs over the past 40 years. Thousands of them have graduated and become alumni of the university.
"The UFV Top 40 Alumni exemplify a range of exceptional qualities, from career excellence and leadership to acts of selflessness, courage, creativity, and innovation. We congratulate all of them on their achievements," said UFV Alumni Association chair Justin P. Goodrich (BA '12).
The list includes alumni who attended in the early days of Fraser Valley College in the 1970s, those who helped plan and shape the new degree programs during the university-college phase, and recent graduates.
"When I look at this list, I am truly impressed by breadth, depth, and variety to be found in our alumni ranks," noted Nancy Armitage, Manager of Alumni Engagement. "And it really illustrates the impact that UFV alumni are having in our communities and around the world."
More than 260 nominations were received for the Top 40 Alumni after a community-wide appeal. Representatives from the UFV Alumni Association and the university then selected the Top 40 based on a set of criteria that included community contributions, commitment to others, career/professional excellence, leadership, creativity/innovation, and acting with selflessness or courage.
See the whole list here.