Welcome to the new employees who joined us in February as well as some current employees that have moved into new positions. And congratulations to the temporary employees that have now become permanent! We are very excited to have you join the UFV team.
NEW EMPLOYEES TO UFV
Welcome to Sonia Harding, Senior Officer, Advancement

Greetings, I am Sonia Harding, Senior Officer, Advancement.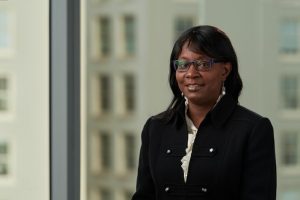 Born in London, England, of West African heritage, I am the eldest of three siblings. I am married with two adult children. My family and I moved from England to Canada in February 2009 and lived in Maple Ridge until early 2023 when we moved to Abbotsford. This recent move and the extended travel time to downtown Vancouver for work influenced me to seek employment locally, resulting in my current position with the UFV. What a blessing! After my post graduate studies in management, I have over the years worked in operations, marketing, administration, and project management, for various employers, including the London Stock Exchange, and TMX Venture Exchange Vancouver, until three years ago when I joined Adler University (a graduate institution training social-responsible practitioners). As Manager, Executive and Donor Relations at Adler, I oversaw the Vancouver campus Dean's office, while managing fund development and donor relations. In securing much-needed funding for students and university programs, I worked with individual donors, students, alums, faculty, staff, foundations, corporations, and others committed to investing in social change and justice. Experiences from this and my previous roles place me in good stead for my new role with UFV. I am eager and excited to collaborate and work with my team members and other internal and external stakeholders to support the University's vision and mission.
When not at work, I volunteer extensively in the community, including as Board President for Vancouver Lower Mainland and Family Support Services (VLMFSS), a non-profit organization supporting women escaping domestic violence, as Chair for Learn N Thrive foundation, supporting marginalized and disadvantaged primary students' education in Africa, and as Hospitality Co-ordinator at Northridge Church, Maple Ridge.
I also enjoy entertaining, attending spas, hiking, listening to music, reading, dancing, and travelling.
I am grateful to my team for the warm welcome and applaud the wider community's kindness and support. I look forward to meeting many of you and to working together with you all to achieve our university's goals.
and also to:
Shauna Svekla, Coordinator, Upgrading & University Preparation
Gagandeep Baidwan, Counsellor
EMPLOYEES AWARDED PERMANENT POSITIONS AT UFV
Jason Li, Coordinator, Career Education
EMPLOYEES THAT HAVE MOVED INTO NEW POSITIONS AT UFV
Mohammed Bearingwala, Analyst II, Service Desk
Shana Smith, Analyst I, Information Technology Service Management