Welcome to the new employees who joined us in January as well as some current employees that have moved into new positions. And congratulations to the temporary employees that have now become permanent! We are very excited to have you join the UFV team.
NEW EMPLOYEES TO UFV
Welcome to Jordon Fernandez, Communications Specialist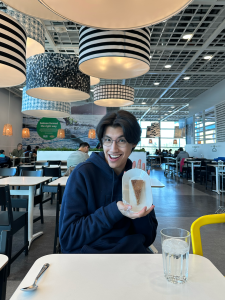 Hello! My name is Jordon Fernandez, and I am the new Specialist with the Communications Department under our Community Engagement portfolio.
I've lived in the Fraser Valley for all my life, even while I was studying at SFU for my BA in Interactive Arts and Technology! I did freelance photo and video for a bit before I finally settled on a full-time job in my last year of school. Post-graduation (in 2020 no less) I found myself working at a local tech company in Abbotsford. Alas, the tech industry has been a bit topsy-turvy this past year and I found myself looking for something new.
It was a "why not" moment when I applied to UFV: a supportive workplace culture, constant dedication to growth, and of course, exceptional and kind people who want the best for you are what I love the most about being here at UFV and I can't wait to see where we go from here!
Off-the-clock, you can find me out and about in both the Fraser Valley and Lower Mainland with my camera in hand, searching for the next good eat! Brunch anyone? 🤩
and also to:
Aravind Diwakar, Administrator I, Database
Maurice Bedard, Associate Director, Building  Systems and Services
Amy Mykes, Director, Community Programming and Experience
Joy Enyinnaya, Assistant Professor, Communications
Jessica Csincsa, Assistant, Program Development & Quality Assurance
EMPLOYEES AWARDED PERMANENT POSITIONS AT UFV
Jared Raschke, Technical Coordinator, Theatre
EMPLOYEES THAT HAVE MOVED INTO NEW POSITIONS AT UFV
Gena Hamilton, Academic Advisor
Hardeep Kaur, Department Coordinator
Nikki Martyn, Assistant to the Dean, Faculty of Health Sciences
Michelle Elliott, Program Advisor, Information Studies
Aimee Kelm, Marketing Strategist
Rebecca Wassef, Operations Manager, Office of the CIO