Welcome to the new employees who joined us in December as well as some current employees that have moved into new positions. And congratulations to the temporary employees that have now become permanent! We are very excited to have you join the UFV team.
NEW EMPLOYEES TO UFV
Welcome to Gwen DeCoste, Administrative Assistant, VP Community Engagement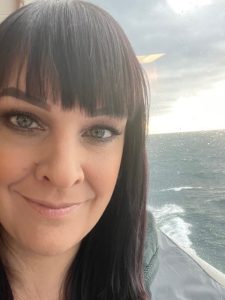 Hello, my name is Gwen DeCoste and I am the new Administrative Assistant to the Vice-President, Community Engagement.
I am originally from Halifax, Nova Scotia, but lived in Edmonton, Alberta for 12 years prior to moving to Abbotsford with my husband in 2020. I have loved being able to live in different parts of Canada over the years and am very happy to now be living in beautiful British Columbia.
Before coming to UFV I was working for Canada's public broadcaster, CBC, and was the Executive Assistant for the Management Team and English Services. One of my most notable experiences was assisting our production teams during coverage of the Fort McMurray wildfire in 2016. I will always be proud to have served the residents of Fort McMurray and Alberta in my own small way during that terrible event.
I am a nature and animal lover, and avid birdwatcher. In the warmer weather you can find me on the walking trails in town, or in the large vegetable garden my brother and I created.
Since coming to work at UFV I have been overwhelmed by the sense of community and the genuine kindness of everyone I have met. I am thrilled to work with such an amazing group of people and am very happy to call UFV home.
and also to:
Kristyn Woodroff, Accounting Officer
EMPLOYEES AWARDED PERMANENT POSITIONS AT UFV
Ana Adamik, Director, Indigenous
Paul Brammer, School Coordinator, Social Justice & Global Stewardship
EMPLOYEES THAT HAVE MOVED INTO NEW POSITIONS AT UFV
Jaskiran Mangat, Security Analyst I