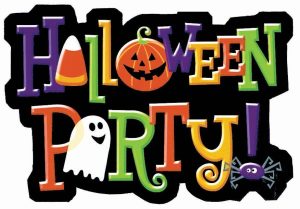 The FSA and UFV invite you to a fun-filled Halloween pizza lunch party with drinks, dessert and prizes for the most fun and creative costumes! All employees are welcome to join! The lunch will run from 12:30 – 1:30 on Monday, October 31.
Abbotsford campus room B132
CEP campus room A1426
Registration is required so click here to do so:   https://www.ufv.ca/machforms/view.php?id=1058742 
Let's remember that while Halloween is a celebration of creativity, candy and costumes, we take care to ensure that our Halloween activities support our commitment to inclusion:
Ours is a diverse community and we recognize that not all people celebrate Halloween, for many reasons including cultural, religious, socioeconomic and personal. Although this can be a great teaching opportunity to raise awareness of this cultural event among those unfamiliar with its origins, the spirit of inclusion also means respect for the decision of those who choose not to participate in these activities.
Costume rule of thumb – if you've got to think about appropriateness, it's probably not a good idea. If something is representative of a person's ability, race, culture or religious beliefs, then it should not be worn as another person's costume. For a more detailed understanding of this subject, we suggest LSPRING's campaign and an article from Everyday Feminism that both educate about cultural appropriation and Halloween costumes.