Submitted by guest blogger Laurie Coreau, Health & Disability Coordinator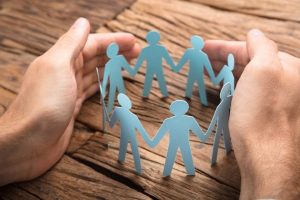 The Early Intervention Support Program(EISP) Team has had the pleasure of working with some of our great colleagues.  If you are not familiar with the EISP, it is a completely confidential program that is fully supported by UFV and the FSA and provides a proactive service that facilitates early health and wellness intervention, and a return to work in a caring, safe, and timely manner. Manulife Financial, through the Abilities Management Access Program (AMA), is the provider for our EISP. The purpose of the program is to support staff and faculty during an illness or injury and to support them back to work as soon as possible.
One of my goals is to work towards indigenizing the Early Intervention Support Program. We recognize that Indigenous employees may bring into the workplace different worldviews. Examples would be the beliefs around wholistic well-being (heart, mind, body), relationships, and cultural protocols.  I have had the wonderful opportunity to connect with Shirley Hardman to chat about some ways to begin this important work and I look forward to further collaboration.  One of the key elements is to do our best to make this process warm and welcoming and to ensure that caring, attentive, empathetic support is carried through when working with our colleagues during challenging times.  I'm excited to continue this work with Shirley and making changes to enrich the program.
When measuring the success of a program, the first step is to ask ourselves how we are doing and to invite people in to share their experience and feedback.  Yours are valuable to us and we are seeking your input on what you felt went well, any challenges you came across, and any improvements you feel may contribute to the success of the program.  A return work survey will initially be sent out to a target group, however, if others would also like to provide their thoughts on their experience, please reach out and I would be more than happy to provide you with the survey link.
More information or answers to your questions regarding the Early Intervention Support Program can be found on the Human Resources website at https://www.ufv.ca/hr/health-well-being/return-to-work/