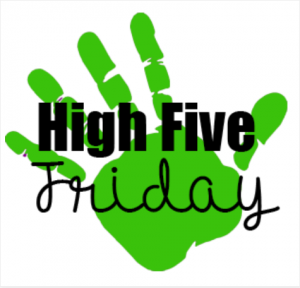 Time is flying by – it's November already! I hope you had a great week and were able to accomplish some of your wellness goals. There is lots of news to report today so here we go!
Tomorrow (Saturday, November 6) one of our awesome HR Sr. Advisors, Zoe Strazza, will be leading a glorious walk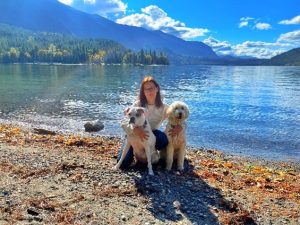 in the Chilliwack Community Forest – meeting time is at 12:00 pm. And don't let the wet weather deter you! Dogs are allowed on the trail. Zoe loves taking her fur babies, Lexie and Callie there whenever she gets the chance. Bring your family out for a wonderful afternoon. Meeting space is indicated in the link below. And yes, there will be prizes for those that participate!
https://www.chilliwack.com/main/parks/documents/maptopark.pdf
And next Saturday, November 13, Dave McGuire, AVP International is going to lead us on a hike up Elk Mountain in Chilliwack. I'm excited for this one as it's been something I've been wanting to tackle for awhile. Here's some information from Dave:
"The first part of the Elk hike is not unlike the one in Mission that you suggested (Hunter Trail). It's just a beautiful, uphill walk in the woods. After that part, things get a little more challenging. If people don't want to continue, they could bow out after that first part (about an hour up). To do the second part, I would strongly recommend hiking poles and, if people have them, it couldn't hurt to have spikes (mine are Yak Trax). I'm nearly certain that the top part of the hike will be above the snow line. The view is simply spectacular. In terms of meeting spots, you could ask people to reach out if they want a lift and just meet at CEP. I don't think there will be snow on the road up there. The parking lot isn't huge but I have no idea what kind of numbers you're expecting."
We had large number of you that submitted your weekly progress report this week at the conclusion of two challenges – Walk to Whistler and Squatober!
Congratulations to Michelle Vandepol who won the weekly submission draw prize of a $25.00 gift card.
As for the winners of the Challenges, I'm excited to announce that Nicole Richardson, Risk & Safety Coordinator was the grand prize winner of the Squatober Challenge, with runner up prizes going to Tara Rozenek, Debra Fehr, Lisa McMartin and Susan Travassos. Great job everyone – that was a tough one. And a huge congratulations to Leah Sperling, Health Sciences won the Whistler get-away! Runner up prizes for this challenge were Gayle Ramsden, Melissa Bukta, Vandy Britton, and Trish Blondin. Thank you to all of you that participated and did your best. I hope you enjoyed the challenges.
So, how is your first week of the Bingo Card challenge going? Managing to fill in lots of squares? There is still time to catch up if you haven't started – click on the link above for the card and start keeping track! This challenge runs until November 14.
We've had 3 sessions of the Meditation/Mindfulness series with 2 to go. It's been amazing and the techniques we are learning will be so beneficial to our overall health. Thank you again to Christine Slavik for your expertise and enthusiasm.
A handful of us participated in Susan Francis' DanceFit class on October 28 and it was super fun! So back by popular demand, Susan will be running two more classes Thursday, November 18 at 12:15 and Thursday, December 2 at 12:15. Both classes will run in the "Cave" in the big gym on the Abbotsford campus. Please email me at nancy.scarrow@ufv.ca to register!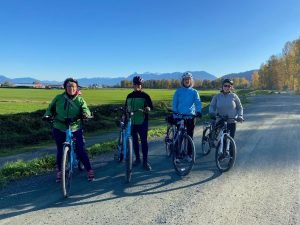 Thanks to those of you that came out to join Ana Adamik last Saturday for the group bike ride on the Vedder Rotary Trail. I heard there was a marathon going on as well, so it was a bit crowded at times, but overall the weather was amazing and a fun time was had! Check out the attached picture of some awesome, strong ladies – Marlene Affleck, Ana Adamik, Marlene Murray, and Lisa Kouwenhoven, who will all be sent a participation prize!
Our walking groups are still going strong! Join us on Mondays (12:00) and Wednesdays (1:00) in Abbotsford and at 12:00 in Chilliwack.
Information on all of our events and activities can be found on the Fitness Challenge webpage https://www.ufv.ca/hr/health-well-being/fitness-challenge/ so check it our regularly so you don't miss anything!
Thank you to you all for your hard work and commitment to your health & wellness. I hope this program is helping you with your journey a little bit! I had an employee tell me this week that she's gone from a size 16 to a size 12 recently and the Strive to Thrive Employee Fitness Challenge was a huge part of her success. It gave her the motivation and push that she needed! I hope you all feel the same.
Have a wonderful weekend!