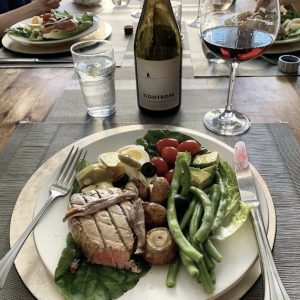 Learn how to safely lose weight and improve your metabolic health the keto way!
If you've found that you've put on a few extra pounds in the past 18 months, you're not alone. Please join this workshop series where you will learn how a well-formulated, ketogenic diet can help you lose body fat and significantly improve your metabolic health in the process. Kinesiology Associate Professor and author of the best-selling book, BioDiet, Dave Harper, will lead this group throughout the fall term. Applying his clinical experience as a Visiting Scientist at the BC Cancer Research Centre, Terry Fox Lab, Dave will guide you through this life-changing, 12-week program, via information and entertaining weekly virtual meetings.
To get you started, HR will provide all participants with a copy of Dr. Harper's book, BioDiet.
this program is aimed at those that are committed to the full 12-week program and should be able to meet at 5:00 pm – 6:00 pm via Zoom on Wednesdays from September 22 – December 15.
Don't delay – register today by emailing hrsupport@ufv.ca with BIODIET in the subject line.