Human Resources worked very hard over the past year to help our employees stay connected in a time where that can be such a challenge. Sure, it would have been easier to just hide our heads in the sand and wait for all of this to pass, but we understood the importance of connections and trying to keep things as normal as possible when everything in our world, at work and at home, was as far from normal as you can get! No one worked harder than Tara Rozenek to ensure that our employees felt engaged, included, and safe. Thank you Tara for your endless energy and dedication to our employees.
Submitted by guest blogger, Tara Rozenek
"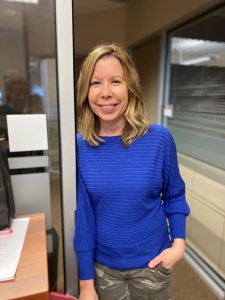 The past year presented all of us with numerous challenges. When we began working remotely back in March 2020 due to the Covid-19 outbreak, did we really think that over a year later we would still be working from home? Remote work creates a huge challenge of keeping employees engaged and connected. One way to help keep us connected was through the workshops offered through the HR Learning Series. Providing these virtually allowed employees to select which ones were of interest to them, and connect with fellow UFV employees. In the fall 2020 semester, we organized 26 workshops with an incredible 680 employees taking part.
In the fall 2020 semester we offered 20 different workshops in which 529 of our employees participated in. The Write to be Read session focused on business writing communication skills; the High Impact Communication skills workshop was designed to help improve interpersonal relationships, and the Professional Communications in the Workplace workshop rounded out this series.
Workshops were also held to assist with technical and social media skills along with offerings that focused on health & wellness.
The Mindfulness series taught us about self-care strategies; the Somatics series for low back pain was popular, as we dealt with working from home in a different workstation set up than we are used to, which may not always be the most ideal.  Resilience was one of the major areas of focus, with the session Resilience in a Remote World being held, to help employees learn to build personal resilience strategies with the goal of keeping ourselves well during this time of uncertainty. We also provided a safety training series that discussed the new factors we were faced with, including working alone/in isolation and work from home ergonomics.
Transitioning into W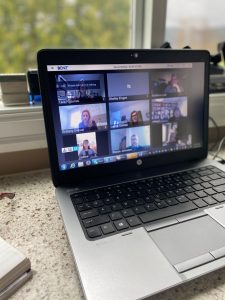 inter 2021, there was a sense that it was necessary to shift the focus towards resilience, mental health, and connection. The effects of this past year were really being felt by many, and they needed that extra push to get through it.
A two-part series titled Building Bridges to Connection was offered at the beginning of 2021 which focused on strengthening relationships across teams at UFV for greater resilience. This series was a great success, with participants really enjoying connecting with UFV colleagues they might not typically interact with through their daily work.
Other timely workshops included COVID-19: Working from Home, to help us understand and acknowledge the "new realities", create a plan for working from home efficiently and to really learn how to manage the healthy work-life balance, which can be extra challenging when work is now embedded with your home environment.
Wellness sessions were offered, including Improving Productivity through Wellbeing, which discussed developing strategies to improve mental, physical, and psychological health, and providing tips to improve personal productivity and resilience The session Understanding & Preventing Burnout was held, to increase  knowledge of the impact of stress and burnout on one's mental health; raise awareness to recognize the signs & symptoms of burnout so that they can be proactive if they are experiencing these challenges and provide self-care tips to increase resilience, manage stress and mitigate the risk of burnout. The Canadian Mental Health Association also put on a session to discuss Awareness of Mental Health at Work, to help build comfort in talking about mental health and mental illness and learn how to respond in a supportive way to co-workers who may be experiencing a mental illness.
My biggest goal in organizing these workshops was to help my colleagues, even just a sliver, get through this difficult year, to stay connected and engaged and to stay well. As we return to campus, I am excited to develop a program of offerings for the fall maintaining some virtual offerings as well as some that will allow us to come together in person, a hybrid approach as we re-group and re-build."