Week of June 22 — 26, 2020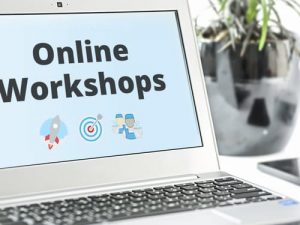 Minute-Taking
This workshop provides introductory minute-taking skills in a digital environment. Participants will learn the steps in the minute-taking process including agenda, pre-meeting minutes, and minute template skills. Students may contact the facilitator at Lisa.McMartin@ufv.ca by Wed, June 24 if they have any specific topics they want covered.
DATE & LOCATION: June 26, 2020 10:00 AM — 11:30 AM
FACILITATOR: Lisa McMartin
REGISTER: https://www.eventbrite.com/e/minute-taking-tickets-110208209722
Leadership Lessons Learned Through Coaching: An Underdog's Perspective
With over 30 years of coaching experience including 25 at the university level, UFV Cascades women's basketball head coach Al Tuchscherer has picked up a lot of leadership lessons along his journey. Many of these lessons have had crossover impact in other aspects of his daily life including parenthood, being a husband, and working as an educator. These ideas for leading groups can easily be adapted to your business, your classroom or your program committees.
DATE & LOCATION: June 24, 2020 from 1:00 PM — 2:00 PM
FACILITATOR: Al Tuchscherer
REGISTER: https://www.eventbrite.com/e/leadership-lessons-learned-through-coachingan-underdogs-perspective-tickets-110208388256
A Naturopathic Approach to Seasonal Allergies
In this hour long talk we will review the pathophysiology of seasonal allergies, how to test for them, and some naturopathic tips and tricks to help reduce common symptoms and their severity.
DATE & LOCATION: June 23, 2020 from 9:00 AM — 10:15 AM
FACILITATOR: Dr. Ciera Fox
REGISTER: https://www.eventbrite.com/e/a-naturopathic-approach-to-seasonal-allergiestickets-110208616940
Managing Remote Teams
Workplaces are increasingly moving to, and recognizing the benefits of, remote working arrangements. Remote arrangements can include full-time telecommuting, flexible work schedules, compressed workweeks, working from home or elsewhere, and many more alternatives. Although remote work arrangements come with many benefits, including improved employee productivity and greater job satisfaction, as a leader, it's important to understand what the barriers are and how to overcome them to build a successful and productive virtual team.
During this one-hour wellness session leaders will: • Understand and recognize the challenges and strengths that a remote workforce brings • Learn about what drives success in virtual teams • Discover strategies that can increase remote employee engagement and productivity
DATE & LOCATION: June 25th, 2020 from 12:00 PM — 1:00 PM
FACILITATOR: Hamed Dar, Homewood Health
REGISTER: https://www.eventbrite.com/e/managing-remote-teams-tickets-110209014128
Health & Wellness
UFV Unite – Connecting the UFV Community
The UFV Athletics and Campus Recreation and Human Resources departments are launching a virtual initiative to build our community while keeping our physical distance. Starting Tuesday, April 14, 2020 join our Facebook group: UFV Unite – Connecting the UFV Community to stay connected and engaged while remembering the importance of exercising the body and mind. As an added bonus we will be offering incentives and giveaways for your participation. So dust off those runners, prep your veggies and get your boom boxes ready for some creative and interactive ways to stay connected, have fun and be strong! Got Ideas for upcoming activities or prizes? Email campusrec@ufv.ca or send us a Facebook message: @ufvrec. We'd love to hear from you!