February is Black History Month, a time to reflect on the vital role of Black Canadians past, present, and future.
One such family is the Starks. In 1858, 18 year-old Sylvia Stark — already a mother of two and a survivor of enslavement and scarlet fever — was one of hundreds of Black immigrants to land in Victoria. While Canada did not (and still does not) offer the safety from racism those immigrants sought, Sylvia's family was amongst the first to settle on Salt Spring Island in 1860. There she became a pillar of the community and raised her seven children. Sylvia lived to be 105 years old and passed away in 1944.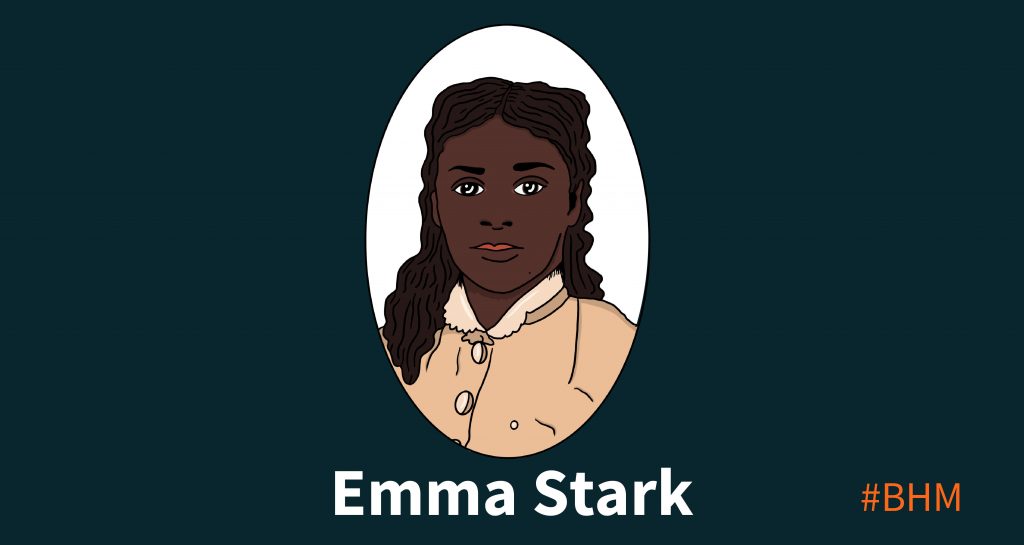 Sylvia's eldest daughter, Emma Stark, would have been only two or three years old when she arrived in Canada. Like her mother, Emma took a big step at 18 years old when she was hired by the North Cedar School. In doing so, Emma gained the distinction of being Vancouver Island's first Black teacher.
The Starks are just one family in the rich history of Black British Columbians. This month, take the time to learn more about the lives of other Black Canadians, their often-erased history in our communities, and the realities of being a racialized minority in Canada today.
For further discussion of Black History in BC, consider attending one or more of the BC Black History Awareness Society's events. For individual learning on race and racial justice, the CHASI HUB recently compiled a list of books, articles, and podcasts on the topic.
This illustration by Celina Koops is part of CHASI's ongoing series acknowledging some of the significant annual observances that align with our core values. To learn more and see the other illustrations in this series, please visit our observances page.